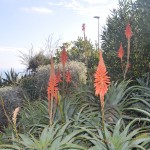 What's highly unusual in Wyshak's presentation of the informant issue is that he's not using an FBI agent, which is normally done when FBI records are introduced, but a guy named James Marra who is with the Department of Justice's office of the inspector general (OIG). One wonders why this is being done. Is the FBI allowed to tell an assistant US attorney that it will not cooperate with him by producing its own records? Or is it Wyshak doesn't trust the FBI? And if that is either of these circumstances, especially the  latter case, what does that tell us about these people.
There's also a little something mysterious about how Marra came about these records.  His job as I understood it is to oversee the operations of the various departments in the Department of Justice (DOJ) to ensure they are operating on the up-and-up.  He has been in that job since 2004. He testified that he gained access to these documents because he was investigating or more broadly working on a case involving FBI Agent John Connolly.
One would assume that a person from the OIG would be doing that to a person who is currently in the employ of the agency. But that couldn't have been the reason here because in 2004 John Connolly was in prison. He had a trial in 2002 which I wrote about in my book Don't Embarrass The Family.
I don't quite understand why he's going back and looking at Connolly sometime after 2004. All that was pending at that time was the Florida indictment but I can't imagine the OIG of the DOJ being used to support a state prosecution. If that's the case again one has to wonder what is going on.
All I can surmise is that if there were a legitimate reason for the OIG to be investigating something relating to John Connolly, and it was not being used for purposes other than what is intended that is as a tool for the prosecution,  then it was investigating the actions of other FBI agents involved with Connolly. We know nothing came of that investigation since no charges were forthcoming. And dare we surmised that if none of the other FBI agents who worked with Connolly were found to have done nothing wrong, then perhaps Connolly's wrong doing is being overstated.
There is a big picture here that we are trying to penetrate. It is far bigger than the trial of Whitey which anyone can learn about in the minute by minute inane updates posted by some. We've had a certain story told to us that has shown itself to consist of many falsehoods surrounding Whitey.  It has many more aspects to it than the mere guilt or innocence of Whitey. Much of that we have tried to deal with and to penetrate over the time this blog has been written always challenging the think-like attitude of the media that has entangled itself in one version of events.
The presentation of James Marra of DOJ's OIG is just another queer thing that is happening. How does one conduct the cross-examination of a person who presents as no more than a keeper of records. Marra had nothing to do with what's in those records – he can be asked if he has personal knowledge that Whitey ever talked to Connolly about those issues and he'll say no. He can also be asked if Connolly could have made up everything he reported or gotten it from other agents and attributed it to Whitey' He'll have to agree. He'll be asked if Stevie Flemmi could have given that information to Connolly. He'll answer he could have. He'll be inquired of whether there is anything in all the files he examined to show  that Whitey knew he was listed as an informant or that he knew Connolly was writing down any information and attributing it to him. He'll be asked to point to any evidence that shows Whitey was an informant – and when he points to some interview he made with Sarhatt – he'll be asked whether there is any indication Whitey knew that was done or approved it.
When Marra tries to defend the records by showing they were recorded by others than just Connolly he'll be asked if he read Judge Wolf's findings. Did he see Judge Wolf found there were many in the FBI office in Boston who were playing fast and loose with the rules? He'll be asked if he didn't see them whether he knows about them. He'll be asked about why there are no photos or signatures of Whitey in the files.
He should be asked how many informants files he examined and how many were deficient in required information. If none, then Brennan raises his eyebrows and says "no other. Doesn't that tell you something is wrong;" or if he answers some or several other files were missing information, then Brennan raises his eyebrows and says, "that's a pretty deficient way to keep records, isn't it?"
Brennan shouldn't be long but he can have some fun kicking Marra around. As I've written before it's a nonissue so nothing will come of it except to make Whitey feel better – and since there won't be too many times for him to have that feeling then who can complain.