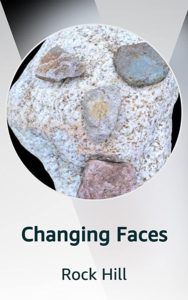 Other things have called on my attention lately setting me back a bit in my endeavors. One thing was when Rocky a guy I knew from a long time ago got in touch with me the other day. We ended up chatting for a good couple of hours.
He asked me if I heard of Kindle Vella. I told him I believe that I had – it was going to publish novellas or other short forms of fiction in a serial manner. It was like we were going backwards to the days of  Old England when authors like Charles Dickens would publish a segment of their books in newspapers in serial fashion once a week. He said he had published on it. His book is called "Changing Faces."
I was surprised not knowing he had any interest in writing. I was also surprised that his name was Rock Hill. We called him Rocky but I never knew his real first name just like other kids I only knew by the nicknames. Also, that he was related to the Hills who lived nearby. The children in that family were all high academic achievers. One Charles Hill went to one of the Ivy schools. Rocky said they were first cousins.
Anyway, it was a long roaming discussion with him but he asked me to give his book a read and provided me with its location on the web. I found the concept interesting and intend to read more as he comes out with more pages.
——–
On another note I was thinking of Whitey – probably because of Flemmi's news yesterday – and the bodies that were unearthed of the people he allegedly murdered. As you may recall the location of these bodies was revealed by Kevin Weeks as part of his deal to do as little time as possible for the murders he was involved in – he got a year in prison for each one of his five murders – sounds more like something you would get for your fifth operating under the influence conviction.
Thinking of this I understood how he knew where Bucky Barrett, John McIntyre and Deborah Hussey were buried. He helped murder them and bury them. But then I got to wonder how did he know where the bodies of Debby Davis, Paulie McGonigle, and Tommy King were buried? He was not involved in their murders or burial but he was able to point out the spots where they were buried. Any idea how he knew – and don't say Whitey told him because as Kevin said Whitey only told him what he needed to know.
——–
Another thing that had me thinking about Whitey after the Flemmi article which I wrote about yesterday was the relationship between those two men. Yes, they were partners but who was the one most violent and feared.
Thinking that brought me to the thought that Whitey may not have been the guy with the most murders who lived in Southie at the time. A good case can be made that this other guy murdered more people than Whitey. He was never prosecuted for any of them nor did he have to testify against anyone involved with him. In fact, the prosecutors hid his identity during the prosecution of retired FBI agent John Connolly. That's another bit of the story that seems to have been forgotten. Where does that leave Whitey if he was not the top murderer living in Southie? I don't suppose you can put on your thinking hats and figure out who this guy was.