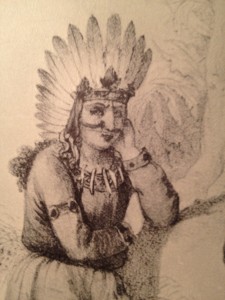 It got curiouser and curiouser sitting in the federal courtroom last Wednesday listening to the request by Tim Flaherty's counsel, Martin Weinberg, for more discovery. As Weinberg made his argument the magistrate, Donald L. Cabell, questioned him closely about his assertions. Each point made by the magistrate was answered convincingly by Weinberg even to the point when the magistrate raised a point that he suggested rebutted Weinberg's argument. Weinberg without hesitating pointed out that what the magistrate just suggested completely supported what he had been saying.
If Weinberg presented his position in a clear, concise, calm and compelling manner for twenty-five minutes, the prosecutor, a middle age man in a dark suit with a big dark mustache, spoke for less than five minutes. At the one point during this time Magistrate Cabell raised a question. The prosecutor said to him in reply as if shutting down any further discussion that Mr. Wyshak had filed an affidavit relative to that issue.
When he said that it seemed to have caught the magistrate short in his tracks, he sort of fumbled his reaction. His response was so unusual that I took note of it. It was as if the prosecutor had said to him: "Are you daring to question the sworn word of AUSA Fred Wyshak?" The magistrate recognizing the horror implicit in the suggestion that he would have had such a thought even momentarily pass through his mind quickly showed his mea culpa by passing over the question and into silence.
A couple of things passed through my mind. First I wondered why the magistrate had what I believed to be such a strange reaction. Did he know Wyshak? Was the prosecutor throwing their personal relationship into his face? Did the mustachioed prosecutor himself have a relationship with the magistrate?
I checked into the magistrate's background. It seemed that he worked in the same office with Wyshak for about 20 years. They obviously knew each other very well. I assume he had worked with the prosecutors sitting in front of him for a long period. I thought it somewhat unfair to be calling upon one person with a long-term working relationship who socialized and probably also had a friendship with another to be judging the other's word.
Given that long-term relationship I wondered if it is possible for Magistrate Cabell to do other than to rubber stamp what Wyshak has sworn are the facts? I also wondered at the incestuous relationship that exists in the federal court among judges and prosecutors. I recalled the James Whitey Bulger case where another affidavit was filed. This one was by a David Margolis a deputy attorney general who has been with the Justice Department for 50 years. He too would have known the judges in Whitey's case. Were they also unable to question what he said? I wonder if I'm the only one that finds it off-putting that judges are making decisions based on affidavits from their former colleagues.
I also thought that if such deference is given to Prosecutor Wyshak why not take it a step further. Why not do away with all the time consumed in discovery, pre-trial matters and trials; wouldn't it be better if we could just get an affidavit from Wyshak setting out whether he thought the defendant was guilty or not. That way we could move on expeditiously to sentencing.
One of the issues in the Flaherty case is when did the matter become a federal civil rights investigation. All the documents seemed to show that it began at the earliest, if ever, at sometime in January of this year. It is important for the government's case to show that it began on December 23, 2014. To do that it uses Wyshak's affidavit and suggests that bars any further inquiry into the matter.
The magistrate who worked with him for many years has to decide whether it does or whether defense counsel Weinberg can go behind it to determine its truthfulness. Affidavits, even those filed by federal prosecutors, are statements of fact. Like those filed by defense counsel there may be other facts to show that what is asserted is contrary to what actually happened. If the situation were reverse and the affidavit was filed by a defense lawyer you know that the government would be allowed to pry into every nook and cranny behind it.
Is what's good for the goose also good for the gander?