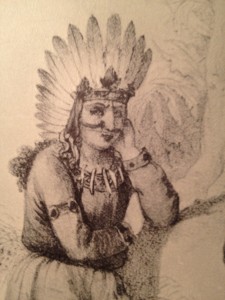 Motions in Timmy Flaherty's case were heard in federal court last Wednesday. When I opened the door of the courtroom to enter about two dozen eyes turned my way, quickly assessed me  and recognized I was no threat. They turned back to their business.
A defendant was being arraigned. He was a big dude with powerful looking shoulders and arms. Those eyes belonged to about a dozen marshals in casual clothes who surrounded him.
When the arrangement finished the defendant was asked by one of the marshals to stand. He didn't move. You could feel the tension in the room. Asked again, he stayed put. I started to assess my options if the defendant kept refusing.  I had no desire to get into the brouhaha. The marshals closed in and the defendant finally rose and was handcuffed. I didn't understand why the handcuffs were taken off him if he was such a threat. All in a days work for those guys but they certainly earned their pay then.
Then the Flaherty case was called. It was quite interesting  and informative. I have made some observations about it. I will finish them up over the weekend even though I am supposed to be on vacation. I will publish them beginning Monday so most of next week may revolve around the Tim Flaherty prosecution up to this point.
If you are interested in the case (or anyone you know) it would be worthwhile getting a sense of it by tuning in. I can tell you this, as the old guy walking the back roads of Connemara said to the tourist who was staring at him: "Take a good look. For you'll never see my likes again." This case against Timmy is the type of case that hopefully you'll never see again.
The case will give a good picture into the power of the US attorney's office and the manner into which it can be abused. It seems to tell the story of giving little men big power and how instead of doing something big with it they bring it down to their level of littleness and squander their power in ill-intentioned and inconsequential ways causing unwarranted hurt. I thought how it is only in the federal system you can commit crimes without having any idea you are doing it.
Surprisingly the case gives a mirror view of what we saw in the Whitey case. The magistrates and judges all seem to have some type of former relationship with the prosecutors in front of them. You can't help feeling if you are a defendant someone has their thumb pressing down on the scale of justice against you.
The case has some scary aspects to it for all of us citizens of Massachusetts. Is it possible your neighbor or fellow worker can be turned into a spy against you by a telephone call? You'll be amazed at the powers the federal prosecutors suggest they possess when it comes to us.
It has ramifications for the Whitey Bulger case which I don't believe the federal prosecutors understand in their zeal. That's the part of it that may inspire life back into one of Whitey's old claims.
The case involves a simple matter but the manner in which it is being handled and pushed it is as if some great crime had been committed. You'll scratch your head in wonderment when you understand the facts involved.
Stay tuned next week and read about my experience in court sitting as the lone member of the media seeking to find out what is happening in the federal court house in Boston. The case slips by unmentioned in the local news media as it seems do most cases in that court.
It is dispiriting that so few members of the Massachusetts Bar have displayed an interest in the case. I would have expected to see more defense lawyers there trying to figure out whether they might be next in line. They would be well advised to attend to it for it may be important for them to figure out what is the real reason Flaherty is being targeted by the Boston U.S. attorney.
I'm not sure how many days it will take to write about it. It will be done within the week since I have to get back on vacation until Labor Day.