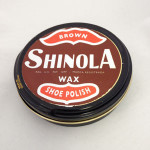 Sherman completed his march through Georgia to the Sea in half the time than the United States will take to complete the trial of John O'Brien, Elizabeth Taveres and another for racketeering in which the underlying crime was sending a letter through the mail. The last I read about the case was that the judge was wondering if the prosecution would hold to its commitment that the trial would last two months. The case started in early May.
The prosecutor oblivious to the torture being inficted on the jurors suggested it may go into August. The judge slipped letting his bias show when he indicated he had no problem with that. He said "this matter . . . alleges substantial matters of public concern. The government is entitled to put on a fair case. " 
The Battle of the Bulge ( December 16, 1944 to January 25, 1945) and The Battle of Okinawa (early April to mid-June 1945) combined took less time than this will. The Sacco Vanzetti trial took six weeks. George Zimmerman was tried in a month. Otto Adolph Eichmann's trial took four months. Timothy McVeigh's trial began on March 31 and ended on June 13, 1997 with over 162 witnesses. Something was at stake in those cases or battles.
Here nothing is at stake. Three nobodies will sit in court day after day for four months because they engaged in patronage while witness after witness comes in and says they defendants practiced patronage. How does the judge think that it is fair such unimportant matters must go on for four months?
Judge Young's suggestion that this case involves "substantial matters of public concern" shows how far removed those people who reside in the federal courthouse in Boston are from reality. The only ones concerned with this case are the friends and family of the defendants or people involved in the probation department and court system and the Boston Globe which instigated the case. I'd suggest that more people know the name of the second baseman and short stop of the Pawtucket Red Sox or the winner of the Italy/England game in the World Cup than the names of the co-defendants of O'Brien. I'd suggest more people were concerned with the fate of the mongrel dog on the tracks near a third rail than are about this case.
This is one of those cases that is really an inside baseball type of case. It has no effect on the public at large. No one was killed; no one was threatened; no one made rich; no goods stolen; no person violated; no gangsters, no art work, financial transactions, crooked bankers, guns, fires, drugs or lying to the FBI. It's really a big zero other than the judge and the prosecutors want to make it into something that it is not.
Answer me honestly: Do you think patronage will now stop? Do you thing the legislators in powerful positions will no longer recommend people for positions? Do you think people who are in positions to hire will not listen to suggestions from politicians or judges anymore? Nothing will change as a result of this case. That is the great tragedy of it – so much time wasted on nothing.
The trial started with jury selection on May 5, 2014. We'll soon be taking the July 4th weekend off to celebrate the founding of the nation. What's 70-year-old Billy Burke going to celebrate? Who is he?  Good question. He's the guy sitting next to O'Brien and Taveres at the trial. His attorney in a filing stated: " "Notably, the indictment does not allege, and the prosecution has never claimed, that the defendants — career public servants who dedicated their lives to running a critical public safety agency — put a penny into their pockets or, indeed, did anything illegal for personal gain,"
Don't feel bad if you haven't heard of Billy Burke – Judge Young himself was questioning what he was doing at the defense table saying the evidence against him to date, almost two months into the trial, was "tenuous." Prosecutor Wyshak promised to dig something up on him. He alleges in his indictment that Burke's daughter Mindy got a job as assistant program manager for the electronic monitoring program in Springfield. He goes on to say she "was not the most qualified candidate."  Get your kid a job in Wyshak's world you end up facing an indictment that calls for up to 20 years in jail.
If this case had any meat it should have been tried in a couple of weeks but it lacks substance so it becomes a pilotless ship at sea. I'm hoping the jury is smart enough to know "good things come in small" packages and what it is being presented with dairy farmers spread in the fields to aid the crops. There should be no convictions here except perhaps for O'Brien. If he's done in then he should be sentenced to time served and sent home.
What's that? He hasn't served any time. You may think so but sitting in a courtroom for four months listening to Prosecutor Wyshak is equivalent to being on a chain gang for a few years.