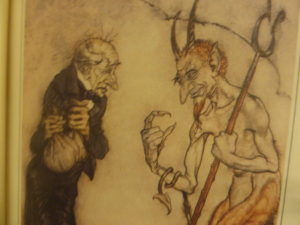 It is pretty sad when a country has to have dueling foreign policies with the proponent of each one trying to outdo the other. John Kerry who just told us that Israel by continuing its building of settlements is obstructing the two state solution and imperils the chance for peace. He fails to mention that we have just inked a new deal with Israel which has us giving it 3.8 billion dollars in aid a year each October as a starting figure. (There are many more millions hidden in other budgets.)
If we truly believed Israel was endangering Americans and others in its determination to destroy any hope of a two state solution or peace why are we giving it so much money? Should we have made it a condition precedent to any further aid that it cease the settlements? Why should Israel listen to us when it gets the money unconditionally no matter what it does or we say?
We've been here before. Remember Romney telling us that he was a great buddy of Bibi Netanyahu when he ran for president. Recall the Republicans inviting Netanyahu to speak before Congress so that he could undermine President Obama's Iran deal. To think we complain about the Russians suggesting that foreign governments should not interfere with American elections at the same time we had a leader of a foreign government boldly doing it.
Now that Obama has let a resolution pass in the UN condemning Israel for doing what the US has been asking it not to do for decades – and don't tell me we have no right to make demands on Israel with all the money we give it – The Trump says we are treating Israel "with such total disdain and disrespect."
His new best friend Netanyahu has tweeted back "thank you for your warm friendship and your clear-cut support for Israel." Doesn't it give you a warm feeling that our next president is at such odds with America's long-term policy?  It looks to me that from now on the U.S. will be taking orders from Israel.
There are good reasons to fear this. The Trump has nominated as an ambassador a man who opposes the two state solution and has worked to abet Israel's settlement policy. It is a clear signal that the U.S. will be governed in its relation to Israel by whatever Israel wants it to do.
Remember these words: "settlement activity is in no way necessary for the security of Israel and only diminishes the confidence of the Arabs that a final outcome can be free and fairly negotiated."  Those were put forth in September 1982 under Ronald Reagan. Under Carter in 1980 we said: "U.S. Policy toward the establishment of Israeli settlements in the occupied territories is unequivocal and has long been a matter of public record. We consider it to be contrary to international law and an impediment to the successful conclusion of the Middle East peace process."
Similar words were uttered back to the Johnson Administration on through Nixon's time. Ford's ambassador noted "the presence of these settlements is seen by my government as an obstacle to the success of the negotiations for a just and final peace between Israel and its neighbors"   President George H.W. Bush said in 1990: "My position is that the foreign policy of the United States says we do not believe there should be new settlements in the West Bank or in East Jerusalem." Similar statements continue on through every president to the present.
The Trump's attitude points to frightening times. The last time the U.S. decided to cater to the demands of Israel was under the George W. Bush presidency when we invaded Iraq. That worked out well didn't it.
Those who somehow think this change in policy is good are staring in the face a new sleigh ride over the bodies of American troops. As I've often pointed out, Netanyahu want us to war with Iran. He has urged, if not demanded, that the United States offer up the lives of its young warriors to protect his homeland.
The NY Times noted that Secretary Kerry's speech telling how Israel jeopardizes peace by its settlement activities "was a remarkable moment in the American-Israeli relationship." It wasn't. It was business as usual – we complain about the settlements, we provide Israel with billions of dollars, and it continues with the settlements.
What is remarkable though is that the president-elect agrees we should not make any demands on Israel. He would not want to interrupt his warm friendship with Netanyahu who lusts for America to do his dirty bidding.  Happy now you voted for him?