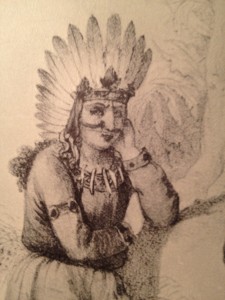 I'm really at a loss when it comes to this case. I see no good that can come from the prosecution. The whole matter is devoid of any concept of justice. To twist and turn the law in such a manner for the purpose of destroying a lawyer with a good reputation is contrary to doling out justice.
Martin W. Healy, the chief legal counsel for the Massachusetts Bar Association said this about Flaherty: "The alleged actions run counter to Attorney Flaherty's well known reputation as a skilled trial lawyer. Flaherty has been known as a go to attorney for tough criminal matters around the greater Boston area. Attorney Flaherty is considered one of the top criminal defense lawyers, having honed his skills as an assistant district attorney, and someone not afraid to try a difficult case."
I can only surmise we are dealing with prosecutors so isolated from life that even little acts without consequences look like a big crimes. Remember it was the Boston U.S. attorney Carmen Ortiz who said: "…..stealing is stealing, whether you use a computer command or a crowbar, and whether you take documents, data or dollars." I'd suggest Attorney Ortiz would not understand the quote attributed to Mary Harris Jones, "I asked a man in prison once how he happened to be there and he said he had stolen a pair of shoes. I told him if he had stolen a railroad he would be a United States Senator." Ortiz would have fit well in Merry Old England where they hung starving people who stole a loaf of bread.    
Under Ortiz we have had the notorious prosecution of Aaron Swartz and the attempt to steal the Caswell Motel. There are other matters that rub one wrong such as the raid of the taxi company in Boston without a showing of any real crime. The Flaherty case is close to the top of the list of wrongful prosecutions. It is hard to understand how federal prosecutors can stoop so low in an attempt to destroy an attorney's life. One thinks that like those college co-eds on spring break the prosecutors in that office have gone wild. Like the college co-eds time hang heavy on their hands so they confuse justice with mischief and play around with the lives of people as if they are meaningless.
In considering this case we should consider what one of our revered Supreme Court justices Robert Houghwout Jackson said in 1940 when he was attorney general of the United States discussing the role of a prosecutor.
"The qualities of a good prosecutor are as elusive and as impossible to define as those which mark a gentleman. And those who need to be told would not understand it anyway. A sensitiveness to fair play and sportsmanship is perhaps the best protection against the abuse of power, and the citizen's safety lies in the prosecutor who tempers zeal with human kindness, who seeks truth and not victims, who serves the law and not factional purposes, and who approaches his task with humility."
That is pretty much how I saw the function of a prosecutor when I practiced. It was not to hurt or be vengeful but to punish real criminals and to let those who lived clean lives and perhaps had erred in something of little consequence to slip by. I did not look for artful ways to create criminals.
Justice Jackson, who became an associated justice of the Supreme Court and the chief prosecutor for the United States at the Nuremberg prosecution of Nazi war criminals, earlier in the same address stated: "The prosecutor has more control over life, liberty, and reputation than any other per­son in America. His discretion is tremendous." That is why it is so important to our society into whose hands this control is put. Because as we've seen in Boston, the judiciary seems to be no more than aiders and abettors.
Tim Flaherty became the target of federal prosecutors under circumstances so unusual that something else was at play. The alleged federal civil rights investigation did not involve him. It has yet to result in any charges. (I hope the 65-year-old guy doesn't get indicted by them because I pointed this out but who knows with that crew.)
The victim of the so-called attempt of intimidation was working hand in hand with the federal prosecutors so in a sense the attempt, which had no intimidating aspects to it but was an attempt to settle a case, never had a chance to interfere with the victim cooperating.
Perhaps someone will explain what good will come from this prosecution. Perhaps the prosecutors themselves can explain what evil occurred, if any, that makes them want to destroy a lawyer's livelihood. Was anyone damaged in any way? Did Flaherty cause anyone the slightest of harm? The  truth is NOTHING HAPPENED!