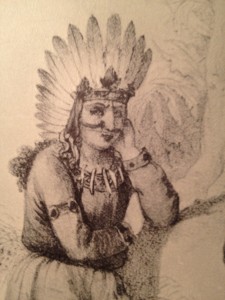 Behind the scenes: It appears that after Attorney Flaherty called the victim in an attempt to settle the suit the victim went to the police. I assume he alleged that Flaherty was trying to bribe him from going forward with the case. He ended up on December 22, 2014, dealing with the state police who were assigned to the unit of state police in the district attorney's office in Middlesex County. It is common for each district attorney's office to have a state police unit assigned to it. In my day they were called CPAC units. They were mainly used to investigate homicides, do organize crime and some drug cases, and appropriate other tasks in conjunction with the state prosecutors with whom they work on a daily basis.
After the incident occurred as noted the old man was placed under arrest. He was charged with assault and battery, assault and battery with a dangerous weapon (the victim alleged when he had his wrist he pulled away thus using the car in the assault), impersonating a police officer (the victim said he told him he was a Cambridge cop), assault and battery with intent to intimidate (Massachusetts hate crime statute) and several motor vehicle offenses.
The state police took the case believing that Flaherty was doing something wrong in offering the settlement. (It is not known if they knew of the law about accord and satisfaction.) They assumed Flaherty was trying to bribe or intimidate the victim. They were not investigating anything to do with the "hate crime" incident.
They worked with the victim over the next two days having him call Flaherty about the payment Flaherty offered to make. It is not known whether these calls were recorded or not. The meeting took place as mentioned.
Here's how it becomes a federal investigation,
The federal investigation:
 An affidavit in the matter was filed by Fred M. Wyshak, Jr., in which he says:
"I am currently the Chief of the Public Corruption and Special Prosecutions Unit ("PCU") . . .  and have acted in that capacity since approximately January 2014. . . . this unit investigates and prosecutes . . . violations of a private citizen's civil rights.
On December 23, 2014, PCU received information regarding a civil rights and witness tampering case involving an individual named Ralph Feinberg . . . , and Tim Flaherty, who was attempting to pay off the victim to drop the state case against Feinberg. This matter was accepted for investigation at that time for potential violations of any federal civil rights or witness tampering laws.
[T]he . . . case management system indicates that an investigation of Feinberg and Flaherty was officially opened on December 24, 2014."
It is stated in a prosecutor filing that "On the afternoon of December 23, 2014, the United States Attorney's Office for the District of Massachusetts ("USAO") was contacted by Sgt. Paul Bulman of the Massachusetts Sate Police ("State Police") and notified of a civil rights case that was pending in Middlesex County"
You my wonder why the state police assigned to a state prosecutor's office would go outside that office and contact federal prosecutors rather than dealing with the prosecutors who they work with on a daily basis. I will discuss that later. You may also wonder why the federal prosecutors without any input from the state prosecutors who were handling the case or any input from its own investigators in the FBI would decide to commence a duplicate civil rights case with one already pending in state court. I will also discuss that later.
In part 1 and 2 have given you what appears to be the background of the case. Based on my experience there are some things that deserves to be looked at closer. They are things that happened that are way out of line with what I would expect. I will begin by telling of my experience in court listening to the hearing on the motions for discovery.