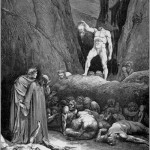 Before retracing my steps back to where I left off after I wandered away to discuss the news that more books about Whitey were coming out from the Boston Globe, I want to talk about whether it is in Whitey's interest to testify, or even have a trial.
Pam, in her comment, disagrees with my assertion that Whitey won't testify. She suggests, as I used to believe, that Whitey has nothing to lose.
She's right in that assertion. He has nothing to lose. There is no way anything that he testifies to will hurt him. First, no one is going to believe him; next, any testimony he gives will incriminate him, and finally, all his enemies are lusting to mock his testimony.
Assume Whitey gets the one in a million jury that is filled with people of a nullifying mind who are interested in giving him a break. They find him not guilty. He has gained nothing.
Here's his problem. If Whitey is found not guilty of all 19 murder charges, close to an impossibility as you can get, then he has to go off to Florida to face a murder charge. His living conditions in Florida will be much worse than those of Plymouth which he is complaining about. If he beats the Florida charges, he has to go on to Oklahoma to sit in another dreadful cell while he awaits trial on  murder charge. The reason the accommodations in both Florida and Oklahoma will be so dreadful is because he faces the death penalty in both states and prisoners in those situations are usually far down on the list when it comes to amenities.
In other words, Whitey loses if he wins. He faces Sartre's NO Exit. Only in his hell he will only have himself as his companion. He'll learn that Garcin was wrong when he said: "Hell is other people." He will realize Hell is the absence of other people.
For Whitey the end of his trial is the beginning of his hell whatever the outcome of the trial.  He will be dragged out of Plymouth County and sent far away where visits will be infrequent if not non-existent and the ability to communicate outside the walls highly restricted.  His only hope of making his life tolerable is to stay in Plymouth, or in a Boston hospital with a life threatening illness. There's little hope he can do this.
The forces working against him are strong. No way will the early June, 2013 trial date be changed. The best he can hope is to drag out his trial to perhaps six weeks or two month, the later case if he testifies. By August or assuming he can really push the delay button, by September, his hell will begin. He's like someone knowing the date and time of his execution in the electric chair, there's a set time in the near future for him to face the first hell from which he will never emerge breathing, not a speedy exit like the chair but a slow execution.
Why then testify if testifying will accomplish nothing? The universal belief of those who believe he will testify is that he wants to tell his story. He wants to set the record straight. If Whitey is testifying because of that, then he is a grand fool. He should know that no one will believe a word he says. His story has already been written by the lies of his fellow gangsters. His story has already been written by the made up stories by those who have written books. Their stories have been believed by the judges in all the courts. They will tell their stories and not Whitey's.
His testimony will be reported by people intent on maintaining the story that is already out there. He can do nothing about that. Had he the ability to bring in twelve angels who would testify after him that everything he said was true, he'd still not be believed and the media would make no mention of the dozen angels.
Someone should tell him there is nothing he can do to change the public perception or his reputation. His trial testimony will only cement the public's present knowledge. His expected denial of killing the young women will be met with scorn. No one will believe it. His other explanation of the other murders will likewise be rejected. Whitey who is known for figuring things out apparently can't see this simple outcome.
If Whitey is the man he is reputed to be, then he must accept his ultimate fate. He should stop whining about his jail house conditions. He should go down like a man which means he should stop this absurd circus that has been created around him. He must recognize for every day it continues his family who have been loyal to him suffers. They don't need to have anymore of these Whitey stories enriching their enemies. It's time Whitey started thinking of those who stuck by him and suffered for doing so. It's time he paid them back just a little.
Whitey should have his counsel step down from his case. There is nothing J.W. Carney can do for him anymore. There is nothing ten J.W. Carneys working in concert can do. Whitey is doomed.
He should conduct his trial pro se. He should do all in his power to refuse to show up for the circus that is being put on only to benefit others. If forced to show up he must just sit there with his head on the table. Ask no questions. Don't act up. Don't do anything to legitimize the proceedings or to undermined them. You can't win, don't participate. Let the government try the case to an empty chair if you can. Let the jury look at an empty chair.
Stop having yourself displayed as if you were a participant in a freak show. You are now nothing more than Quasimodo being carted around for the edification of your enemies who fill their pockets with money you will make for them. Don't you understand that all you can accomplish now is to enrich those who most hate you and damage those who most love you?
You're 83. Time to move on. Do it with dignity.