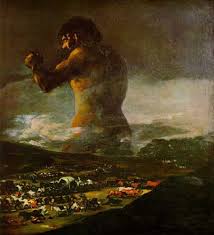 Last night listening to the news I heard a voice recording of the VP Pence who said "If you look at the trends today, I think by Memorial Day Weekend we will largely have this coronavirus epidemic behind us." Now that's a guy who should know being in such a lofty position.  
A little later a doctor in charge of investigating these type of viruses said the normal course of these pandemics is that we will have between 800,000 and 1,6 million deaths before it is largely behind us." So who do you listen to? A  department store mannequin; or someone in the business? By the way where are those "what me worry" or "fake news" people who were comparing this to automobile deaths or flu deaths?
Since that is the question, I turn to the statistics over the last week to get an idea on how we are doing. I'm looking at the dates from 4/18 to 4/24.
There are 890,524 positive cases in the United States. We have had an average of 27,260 new positive cases a day. That's down from the prior seven-day period (4/11-4/17) of 29,024.  That is an indication of a plateau with a slight decline.hardly a significant drop. There are 51,017 deaths. Death cases average 2,041 compared with 2,585 a fairly good drop. These are all stay at home statistics. Now that things are opening up we'll see what happens.
By the way some say the upcoming heat is going to affect the number and transmission of cases. A person from Singapore who says it is always hot and sunny there has suggested it has not helped. Something to keep in mind.
There are 192,992 positive cases in Italy.  An average of 2,937 new positive cases a day compared with last week's 3,551. There are 25,969 deaths. Death cases average 461 compared with 557 a fairly good drop.
There are 219,764 positive cases in Spain.  An average of 4,132 new positive cases a day compared with last week's 4,652. There are 22,524 deaths. Death cases average 360 compared with 550 a substantial drop.
There are 144,635 positive cases in the UK.  An average of 4,191 new positive cases a day compared with last week's 5,432. There are 19,566 deaths. Death cases average 708 compared with 805. A drop.
It does appear that in these three countries we are on a downturn in the number of new cases and deaths. Some have shown significant drops. This is all good news if it keeps up. Time will tell.
Germany has about 154 thousand cases and 5723 deaths or a deaths. As noted before Germany had a very effective test, trace and isolate program which accounts for the difference compared to Spain, Italy and UK.
————————
As for the states some are very hot, some are luke warm and a few are just right down close to zero deaths. Much of this is due to the stay at home orders.
Now that some are moving away from these orders it'll be a couple of weeks I assume to see if things change. I'm following the death rates in 39 states. We'll see how they move up and down in the following five categories. The ideal is if they all reach level four we will be in pretty good shape although level 3 wouldn't be bad if all were in the lower half.
States: New Deaths – An average over 7 prior days. Figures in parenthesis are what were reported last week which I see was only in the states over 50 deaths. This week I'll report the average in all the states.
OVER 50 – 11 States (9 states)
NY 477 (540);   NJ 253 (230);   MA 159 (156);   Connecticut 104,    Illinois 94 (125); Cal 82 (87);    Florida 51 (85);   Michigan 122 (81) ;   PA 105 (80); LA 55 (54), Maryland 53. – Connecticut not counted last week, Maryland moved up from #2 category.
25 UP TO 49  6 States (7 states)
Colorado 25,  Georgia 34,  Texas 23,   Washington 18,   Ohio, 38,   Virginia 25. Maryland went to # 1, Colorado came up from # 3, Indiana moved down to #3.
10 TO 25  7 States (7 States)
Indiana 22,   Missouri 13,   North Carolina 16,   Mississippi 10,   Rhode Island 12,    Iowa 11,    Arizona 14.  Colorado moved up to #2; South Carolina moved down to #4.
1 TO 9 (11 states)
New Hampshire 2;    Alabama 9;      Arkansas 1;     Wisconsin 8;   Nebraska 3;     West Virginia 2;    Oklahoma 7;   Nevada 8;     New Mexico 4;   Tennessee 4;   Vermont 1;   Kentucky 8;   South Carolina 6;   North Dakota 1;  South Dakota 1.
0 or Not Recorded: 0 (4)   I don't think I need this since everyone has now reported at least one death and where the latest figures are not in then I'll just average out the six prior days.
Overall there is a steadiness about the states. They don't seem to be showing that much movement up or down. We'll keep watching.