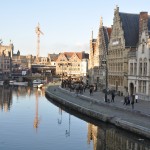 Prosecution has the following witnesses scheduled to testify. Doctor Mirer is still on the stand today telling about her forensic examination of the bodies that were recovered as a result of information from Weeks.  Other medical people will follow to tell us the white powder found was consistent with lime and the fragments taken from the head of one victim was consistent with bullet fragments. Doctor Richard Evans will testify that the bullets that were found in the victims in this case caused their deaths, or as Prosecutor Zac Hafer put it, "the twenty-five .45 caliber bullets found in the body of Edward Connors killed him."
The other witnesses aside from the medical or scientific ones scheduled for today are: Elaine Barrett, a relative of Bucky Barrett; Kevin Daily (?) not on witness list, one was mentioned as a friend of Joe Murray and the other as having been shot by Pat Nee, so believe it may be the former one; Paul "Polecat" Moore, in witness protection, a strong-arm guy for Whitey's drug operation; FBI Agent Montinari (one of the good guys in Boston FBI office during the time); Barry Wong, the guy who drove Kevin Weeks in to the restaurant to pick up Bucky Barret's money; Steve Davis, Debby's brother and seen on local TV recently; and Patricia Donohue, the wife of the man killed with Brian Halloran.
Tomorrow we will hear from: David Lindholm (a drug dealer who was extorted), Anthony Attardo (an extortion victim whose brother was shot), Barry Halloran (a relation of Brian who was gunned down), and Kevin Hayes (another extortion victim).