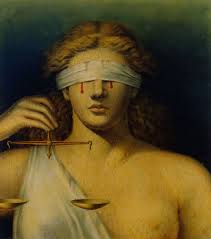 Yesterday afternoon I got a call asking me if I heard what happened to Timmy. I figured I had better find out. I Googled the name Timothy Flaherty. The media headline read: "Attorney Pleads Not Guilty in Witness Tampering Case."  Later in the day the front page of the paper had the gross falsehood: "Attorney is said to have bribed victim not to testify." 
Carmen Ortiz had indicted Flaherty for one count of witness tampering. His indictment read that he "did knowingly corruptly persuade the victim, and attempt to do so, with intent to hinder, delay and prevent the communication to a law enforcement officer of the United States of information related to the commission and possible commission of a federal offense, that is, 18 U.S.C. s. 249."
18 U.S.C. s. 249 is the "Hate crime acts."
Flaherty represented a client who "is alleged to have assaulted the victim and yelled, "You little Muslim . . . you f***in terrorist." This could be a hate crime according to the indictment. Section 249 reads: "Whoever willfully causes bodily injury to any person . . . because of the actual or perceived race, color, religion, or national origin of any person— shall be imprisoned not more than 10 years, fine . . . "
Now here is what you have to know. Flaherty's crime is he told a person (the victim) not to call back an FBI agent who wanted to talk to him. For that he can be imprisoned up to twenty years, fined and lose his right to practice law. The evidence against him was gained by the FBI putting the person up to making a telephone call from its office which conversation it structured and recorded and so as to entrap him. It is a clear case where the FBI tried to manufacture a crime.
Flaherty's indictment tells how he paid the victim $2,500 if he would not prosecute the case. This has nothing to do with the crime charge. It is only for background but is presented as if it is something wrong.
It is not a crime because in Massachusetts we have an accord and satisfaction law.  It is G.L. c. 276, s 55 which states: "If a person . . . is under . . . complaint for . . a charge of assault and battery or other misdemeanor, . . . and the person injured appears before the court . . . and acknowledges in writing that he has received satisfaction for the injury, the court may . . . discharge the defendant from the . . . complaint." In 2006, the Massachusetts Supreme Court in Commonwealth av. Guzman upheld the constitutionality of that statute in a case where a guy gave his wife a black eye.
You also have to know that a person does not have to cooperate with the cops if they want to talk to him. An attorney can  tell his client or another person that it is up to him whether to discuss the matter with the law enforcement authorities. No one can be compelled to talk to a  person investigating a crime.
Here's the gist of the one count indictment. Flaherty was hired by a guy charged charged with assault and battery and assault and battery with intent to intimidate because of a person's race. Flaherty called the victim the day he was hired. He said his client wanted to apologize and offered him up to $2,000, if the victim would not prosecute, two days later he offered him $2,500. This is the way an accord and satisfaction comes about.
Here, though, the victim went to the cops and arranged with them that he would meet Flaherty on Christmas Eve. Flaherty gave him the $2,500 and told him if he was contacted by the court to ignore it. Later when the case came up in March Flaherty asked the prosecutor if he heard from the victim. The prosecutor said he hadn't so Flaherty agreed to another date for the trial.
On May 6, 2015, with the FBI listening in and recording, the victim called Flaherty and said he had received a letter about the trial coming up later that month. Flaherty told the victim to tell the DA he didn't want to go on with the case and if they tried to subpoena him he should just duck it. The victim at the prompting of the FBI told Flaherty a female employee of the federals from the civil rights division called him. Flaherty said "Blow her off" and not to call her back.
Not satisfied they had come clearly within the statute which required the a law enforcement officer, the FBI again had the victim call Flaherty back on May 21, 2015. The victim told Flaherty the FBI had left a message for him to call and Flaherty said not to call back.
I must tell you I've known Flaherty since he was a young ADA in Norfolk. I consider him a friend. He is a busy and highly talented attorney who has tried an won some significant cases. I assume he has been in federal court. I wonder if he probably stepped on the toes of some AUSAs and this is their pay back like they did to retired FBI agent Fitzpatrick.
Flaherty assumed he had an accord and satisfaction when the victim took the $2,500 but rather than going through the formalities of filling out a statement and filing it in court to have the case dismissed, he was trying to save himself and the victim time and expense by short cutting the matter as some attorneys do because the result is the same thing. You may note there is no charge against Flaherty for bribery or anything like that but it is set out in the indictment to try to dirty him up, another federal trick, so that a headline in a local paper wrongly read: ."Attorney charged with trying to buy victim's silence."
Flaherty is only charged with "corruptly persuade the victim, and attempt to do so, with intent to hinder, delay and prevent the communication to a law enforcement officer. . . "
The problem with the charge is there is no corruption involved. Flaherty believing the victim was concerned about the accord and satisfaction told him he didn't have to talk to the FBI or anyone else. Lawyers tell their clients every day not to call back the FBI when it calls except they aren't overheard by FBI agents saying it.
Only in the office of Carmen Ortiz could a good criminal lawyer be indicted for giving a person good legal advice. Only in that office could the indictment read as if there were something wrong with Flaherty giving the victim money. Only in the Boston U.S. Attorney's office would a reputable lawyer be indicted for such a trivial and insignificant matter as telling a person not to call back an FBI agent.
Incredible as it seems I can't help wondering if my friendship with Flaherty coupled with my criticism of Ortiz is the reason this nonsensical charge was brought. There is, as I have said before, something drastically wrong in that office. Perhaps it is time for Attorney General Loretta Lynch to take a look at it.