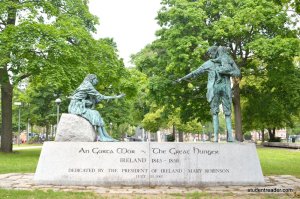 Northeastern University professor James Alan Fox, president of the Union Park Neighborhood Association, said he was "relieved that they're not going to put 450 homeless people in our neighborhood." His group is located in the South End. They don't want to be reminded of these folks by their presence. The same goes for Liz Cahill, co-executive of the Old Dover Neighborhood Association in the South End.
How come people are suddenly and desperately yelling not in my back yard (NIMBY) to the homeless. You see it happened this way. Many of Boston's homeless were kept out of sight on an island in Boston harbor called Long Island. It could be reached by a 3,450 foot long bridge that went from Squantum in North Quincy. Heading from Boston to that location one would drive by the condo that Whitey Bulger used to own.
Early in October of this year Boston's Mayor Walsh decided the bridge was unsafe. He shut the homeless facility without any plan as to what to do with the residents. They are now scattered about Boston like sheep on the cliffs of Donegal. Kevin Cullen of the Globe gives an insight into the effects of the abrupt decision.
Mayor Walsh said he closed the bridge for safety reasons. Some suggest other motives.  It really doesn't matter right now. The almost 500 people who lived there have been just about tossed out onto the street. It's hard to believe such a decision was made on the eve of  winter without having an alternative plan in place for their housing.
Would it have been so difficult to keep the facility open with a ferry service while figuring out what to do with the displaced persons? The callous way in which this has happened reflects poorly on the mayor. Is this one of those temporary/permanent moves that'll change Long Island into some type of playground for the rich?
The homeless are the least among us — really can you imagine not having a home to go to, wandering the streets day and night, not knowing where your next meal is coming from. To get a sense of the helplessness involved read Orwell's "Down and Out in Paris."
Here's how little they count in the minds of Mayor Walsh and his officials. There's city land off of Frontage Road in South Boston. The Globe reported:  "City officials said the Frontage Road site had a number of advantages, including that it's on city-owned land, doesn't abut any residential buildings, and is secured by fences. They estimated it would cost about $250,000 to build and that it would have been easy to service with buses." Sounds good but that's off the table.
Bob Kraft objected to it. He wants it to build a stadium for the Revolution Soccer Team there. They have about as many fans as there are homeless. He's demanding the poor folk be put somewhere else so they don't interfere.
I'm surprised he didn't use his first dibs on Frontage Road to exchange for Long Island. He could build his stadium there and a Revolution Place since it seems in Mayor Walsh's city Kraft is like Lola.
It has been two months since these poor folk have been tossed to the wind. Walsh's officials have proposed one site after another but because of the opposition of the NIMBY folk we learn "they're now considering a new location in a city building with fewer neighbors, but they declined to say where." I hope they'll tell the homeless.
This is really a disgrace. It's something that would have never happened if Mayor Menino was around. He was a man of the people who would have empathized with these folks. Had it happened on his watch he'd be out on the street offering succor to them.
Mayor Walsh's indifference to their plight is inexplicable. Coming from an Irish background he surely knows how the Irish suffered when they were driven from their homes. I'd have thought he'd have never let a situation like this arise in the first place never mind let it fester so long.
Walsh was asked about the pardon for Mark Walberg. He said Walberg should apologize: "it's always a good thing to admit your wrongs, and particularly if you're a public figure. If I make a mistake, whether it's a mistake with a legal action or just in general, people generally accept the words 'I'm sorry.'"  That won't be enough to do any good for the homeless but it may be a good start and will show that he actually cares about them.