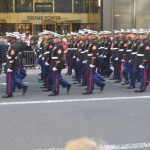 Never in our history has a secretary of state so undermined a president that he has placed him in an intractable dilemma that will lead him to an ignoble defeat or major war. Secretary Kerry, the Vietnam peace activist and the Syrian war advocate who gives credence to the old saw that "old men like to send young men off to die in war", did this on Sunday. He played the Israel card.
You may recall Kerry made a fiery speech about the need to make Assad pay for having crossed the red line by using poisonous gas on his citizens murdering over 1,400. With that cry for action, we'd been assured by our president we would send a message to Assam with a limited missile strike. Expecting the strike this weekend, we had our expectations undermined when we heard the president decided to delay things until Congress had a time to consider it. Obama inexplicably left his decision whether to enforce his red line up to a not too friendly Congress.
On Sunday Kerry sailed forth not on his yacht from Nantucket into the calm of that sound but over the heavy seas of the network shows. His job was to support the president's decision as wise and to assure Americans that Congress will support his idea of a nonsensical limited attack. To do the latter, he told our members of Congress that failure to give the OK to the vote would let Israel down.
On ABC's George Stephanopolous : "I don't think they will want to vote, ultimately, to put Israel at risk and not to enforce the message with respect to other interests in the world, . . ." and "I think if each Congress – member of Congress looks at this case carefully, as they will, and makes judgments about what has happened, and then measured it against the stakes for our ally Israel, against our interests with respect to Iran, our interests with respect to Hezbollah, with respect to North Korea, . . . "
On NBC's Meet The Press: "I mean, Bashar al-Assad now joins a list of Adolf Hitler and Saddam Hussein who have used these weapons in time of war. This is of great consequence to Israel, to Jordan, to Turkey, to the region, . . . " And, "Likewise, Israel. Israel is at risk, Jordan is at risk, Turkey is at risk, the region is at risk, . . . And, "but the challenge of Iran, the challenges of the region, the challenge of standing up for and standing beside our ally Israel, helping to shore up Jordan – all of these things are very, very powerful interests. . . . " 
On Fox News Sunday he said: "I can't imagine that the Congress of the United States will not recognize our interests with respect to Iran, Israel, Jordan, Turkey, . . . " And, "I think to contemplate that the Congress of the United States would turn its back on Israel, on Jordan, on Turkey, . . . "
Kerry is faced with the realization that Congress and the people are war-weary as well as wary of the unintended consequences of another attack on another Middle East country. The American people have seen their own treasured values impacted as we have engaged our enemies.
Kerry recognizes the members of Congress are highly supportive of Israel and fearful of doing anything that would appear as if they are not behind supporting it. Thus he pulled out the George Bush "you are with us or against us" mantra to challenge Congress by asking "are you with Israel or against it?"
Kerry throughout this crises has been in contact with Israeli officials who have behind the scenes been encouraging the United States to take action against Syria. He expected he would get the full support of the Israeli government and the Israeli lobby in America. With this he knew he was certain of achieving victory in Congress.
Kerry's blunder is that prior to telling Americans we would be acting on behalf of our ally Israel in attacking Syria, he did not take the basic step to make sure the Israeli government was going to join him in his push. He did not get from Netanyahu a commitment that Israel would openly back his call. Apparently it doesn't, at least not yet.
Kerry thus has turned over to Israel the power to decide what America does in relation to Syria. He needs Israel's full support. The question is what will Israel demand for it.