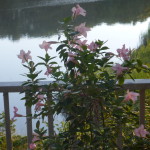 General Wesley Clark on the Ed Show on MSNBC yesterday made the incredible statement that our attack on Syria is not an act of war. Aside from making me wonder how such a man could rise to the level he did in the military, it shows how the government is pulling out every trick in its book to go after Syria.
Secretary of War Kerry says this act of war is an unbelievable small strike. It is now being supported by Hillary Clinton. and all the leaders of Congress such as Pelosi and Speaker Boehner. How is it that all the leaders are so anxious to take this unprecedented act of war which runs contrary to the view of the majority of the American people?
In attempting to hide the United States' anxiousness to go to war and minimize what is occurring by describing this action as he did, Secretary of War Kerry said if Syria gave up their chemical weapons in a week it could avoid an attack. My first  reaction was why a week? A couple of days ago we were being told by President Obama there was not need for a rush. He said that "an attack would be "effective tomorrow, or next week, or one month from now." If we want to avoid a war, give them a month to give up their weapons and say any use in the interim would void all deals.
It is confusing to try to figure out what is at play here. It sure reminds me of the Iraq War with the different reasons for the attack. What do we really want out of this? Yesterday I thought the attack was to punish Syria for having used chemical weapons, not for intending to use them in the future. We were predicating our attack on the heinous murder of the 400 plus children.
Now it seems different. We say give up the chemical weapons and we won't attack. This seems a more sensible reaction to their use but I have a suspicion that we'll be hearing some other reason for carrying out the attack.
After Kerry made his offer, immediately Russia seized the opening. It said it is asking Syria to place its chemical weapons under international control. Syria initially said it will consider Russia's offer. It now has said it accepts the Russian plan.
Now I would think we could breathe easier, take our time, and see what happens?
Apparently not. Secretary of War Kerry appears to have again wandered off the ranch. He is taking back his offer. It appears he caught everyone off guard. What happens now?
Everyone scrambles. The president wants to emphasize that had he not threatened the attack this Syrian deal never would have happened. That's true, we can give him credit for this even though it seems he never thought of making this demand himself.
The president plans to talk to the nation tonight at 9:00 pm. His speech writers are busy trying to explain why we still need to get Congressional approval for attacking Syria even though it appears the reason for doing so no longer attains. The Israeli lobby group is descending on Capitol Hill to demand that we attack.
Interesting the NY Times referred to AIPAC as the 800 pound gorilla in the room. Some suggested AIPAC complained and the story was changed. That's power folk when you can get the NY Times to alter a story even though the Times said that was not the case.
It is reported that Obama called Netanyahu asking for Israel's help in getting the vote through Congress. Obama is not turning to the American people. He'd rather get aid from the Israeli government to get his vote passed? This gets stranger and stranger.
The question now is, what did Israel get in exchange for agreeing to back Obama as he fights to maintain the credibility of his presidency. I explained this before. But it is not just Israel that is pressing for an American attack, Saudi Arabia is also pushing hard for it. Yet neither of these countries fear Syria.
Both of these countries see Syria as an intermediate step on the attack on Iran. How wonderfully our president and secretary of war have walked us back into this trap which first got us involved in the war in Iraq.
Remember that Itamar Rabinovich, Israel's ambassador to the United States from 1993 to 1996 said: "It's bad for Israel that the average American gets it into his or her mind that boys are again sent to war for Israel. They have to be sent to war for America."
It was in the fake Iraq war when they were first sent for Israel. Are they again going to be sent again?
Here's what the president should say tonight: "I will ask Congress to hold off on any authorization for an attack on Syria for one month. That will allow the United Nations, Russia, and Syria sufficient opportunity to take the necessary steps to put all chemical weapons under the control of the United Nations. If that is done and there are no further uses of chemical weapons by the Syrian government I will withdraw my request."
President Obama has the opportunity to seize the high ground. He can put American foreign policy back into American hands where it belongs. It is time we stop using Americans to fight the wars of others.