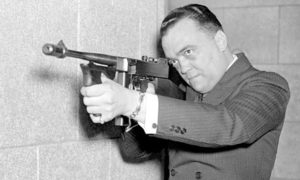 There were 15 other gangland slayings in 1964 aside from  that of ex-MDC police officer Russell Nicholson . One, the murder of Ronald Dermody, may be linked to the McLaughlin & McLeod feud. What appears to be farfetched street scuttlebutt has the ring of truth.  The street talk according to John Martorano is that Dermody was murdered by Buddy McLean. McLean murdered him because he was hired by the McLaughlins to murder McLean. The reason he agreed to murder McLean was he wanted the McLaughlins to kill a guy who was dating the girl he liked.
To me, that deal made no sense. Wouldn't it been easier for Dermody to kill the guy dating the girl rather than going to Somerville to try to kill McLean? As the story goes, he went there not knowing what McLean looked like. Dermody ended up shooting at a guy with blond hair not McLean This happened on a Thursday night, September 3, 1964, on Broadway in Somerville
The story continues that Dermody later heard McLean was after him. He called FBI Agent Paul Rico looking for protection. Rico told him to meet him at a certain time at the corner of Belmont and School Streets in Watertown.
Rico then called up McLean. He told him where Dermody was waiting. McLean went to the location and shot him three times in the head. Then the story continues McLean went to where Rico was living with his a wife and five kids and holed up in the basement for a week or so "until the heat died down."
What heat was there on McLean? Was it from the cops? From other gangsters? Who would have known he did the hit if it happened like the story proposes? What FBI agent would have a known hoodlum hiding in his house with his five kids? I though it is all gangster make-believe. It runs smack into the wall of common sense.
Dermody had done the armed robbery in Rhode Island with Whitey. He got seventeen years but was out after serving eight. Was this another doozey made up about Rico that we're supposed to gobble up leaving every life experience we've had on the table? Maybe not.
Charles Robinson, 33, of Canal Lane was walking along Broadway toward him home on Canal lane on Thursday night. He said that's when "the man came up and fired. Robinson suffered a wound in the left hip. . . . Robinson was unable to give any reason for the assault. He said the assailant may have fired several shots." The .22 caliber pistol was found later.
"The police teletype sent out Thursday night disclosed that Dermody was wanted for questioning" in Robinson's shooting. The farfetched story starts to make sense. Dermody was in Somerville to kill someone. Why? Most likely the McLaughlins sent him upon their promised to kill the other guy.
If the Somerville police on Thursday night knew Dermody was the culprit its likely McLean knew. Its also likely Dermody would know.
Dermody had dealings with the FBI before. He was the one who connected Whitey to the Rhode Island robbery. Did he reach out to Rico on Friday because he was one of his informants? It has also been said that McLean was also a Rico informant. Dermody was a small timer; McLean was big leagues.
Within 24 hours Dermoday was gunned down waiting to see someone. It wouldn't have been McLean; it would more likely have been Rico if he was on the run. Maybe the staying at his home is frosting on the cake but it's hard not to believe FBI Agent Rico had a hand in the murder.