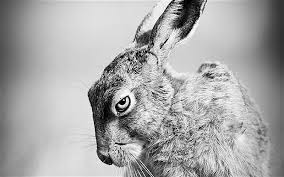 A hat tip to Doug who alerted me to this.
If you've been with me for a time I have suggested the FBI Director James Comey is following in the footsteps of J. Edgar Hoover the guy who ran the FBI for more than 48 years. I've noted it seems he is interested in pushing on long past the 10 year limit on FBI directors which was instituted to prevent another Hoover. As we have seen with his predecessor the term is easily extended.
His predecessor Bob Mueller was extended two years.  He did not have the desire that Comey has demonstrated to go on and on and on. He  was content to get out when the time expired. He has been quoted as saying: "There'll be differences of opinion in just about every intelligence analysis that you make." Recall how Comey said when he cleared Hillary Clinton that no one disagreed with his decision which happened whenever J. Edgar decided something.
What then is the issue that brings about the question of whether he was compromised or as some suggest corrupted. It is said (1) Comey received six million dollars from a donor to the Clinton Foundation; (2) he was a member on a board of a Clinton Foundation corporate partner; and (3) his brother works at a law firm that does the taxes of the Clinton Foundation.
All these allegations are true. But what do they mean? Is it like saying that I went to Boston College around the same time as Jimmy Martorano so whatever I do is influenced by that? Or that I lived in Old Harbor Village at the same time Whitey did so we are connected? (I never met either.) Or is there more than that?
As to (1) the company is Lockheed Martin. Comey worked as a vice president and general counsel for them for five years starting in 2005. He left in June 2010. It is reported that he received 6 million from Lockheed in his last year of work  the same year the company made a connection with the Clinton group. Checking the compensation of Lockheed vice presidents that is not out of line with the others.
Lockheed spokesperson Katherine Trinidad explained: "Lockheed Martin has periodically supported one individual membership in the Clinton Global Initiative since 2010, Membership benefits included attendance at CGI annual meetings, where we participated in working groups focused on STEM, workforce development and advanced manufacturing." There's  also an indication the company may have paid Bill Clinton his going rate for a speech which was $250,000.
There is no connection of Comey to any of this. Even if it were I see nothing that could possibly have effected his judgment one way or the other.
Number (2) is even more far-fetched. He became a director of a huge bank HSBC in 2013 for the purpose of ensuring it complied with its settlement with the Justice Department. He was there for about six months and then left to become FBI director. Whatever HSBC's connections with the Clinton Foundation were they most likely preceded his joining that bank, It is hard to see him having any influence on any matter is such a short time especially since his brief was to ensure compliance with an agreement.
However, the settlement of that case raised eyebrows because it seemed outrageous. Some questioned Eric Holder's  judgment. Holder who worked at the Washington, DC Covington & Burling law firm before become AG and who returned there approved that settlement. The lead justice department attorney on the case Lanny Breuer also went to work for that law firm. That though is a story for another day and Comey has no part of it. Nothing here affects Comey's adversely.
The (3) final alleged wrongdoing by Comey relates to his connection to his brother Peter. He is said to work at the very large law firm of DLA Piper. The firm is a contributor to the Clinton Foundation having given between $50,000 and $100,000 to it. It also did an audit of it which is sort of strange to be auditing the group you are contributing to.
Comey's brother Peter works in the real estate part of the firm where 500 lawyers are employed. There is no indication he has anything to do with the firm's connection with Clinton. Brother James helped Peter buy a house in Vienna, Virginia giving him a $712,000 mortgage.
The brothers have known each other since they grew up together in New Jersey. Peter apparently messed up some transaction for the law firm.  The law firm did not answer questions directed at it whether Peter and James spoke about the mortgage (seems obvious they would have) or whether they discussed the Clinton emails.
What's the answer to the question. If this is the best people can come up with on Comey they the guy is clearly on the level. There is nothing I have seen to show he was in the least bit compromised or that he should not have made the decisions that he did. This shows how easily people can impugn the integrity of another.
It is way off base for people to bring up his brother Peter's alleged problems in an attempt to make James Comey look bad. No one would ever blame one brother for another brother's  problems whatever they were merely because they were related. These are grown men working in different areas doing their own thing.
What?
"You forgot!"
Forgot? Forgot what?
"That's what everyone did around here to Bill Bulger."