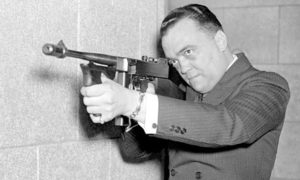 There are reports that the FBI just released a report of an interview with Tamerlan Tsarnaev who was the instigator and lead actor in the Boston Marathon Terrorist attack that killed three people and maimed many others.  The report is here.
It's contents are not as important as the circumstances surrounding it and the date and manner of it being conducted. It was April 22, 2011 that the interview was conducted at his residence 410 Norfolk Street, Apt. 3, Cambridge, MA.
The FBI was at Tamerlan's apartment because it disclosed it had been asked by a "foreign government" (determined to be Russia) to check up on him.  Russia did so: "based on information that he was a follower of radical Islam and a strong believer, and that he had changed drastically since 2010 as he prepared to leave the United States for travel to the country's region to join unspecified underground groups"
Although most believe that was the first time Tsarnaev came to the FBI's attention that was not the case. Then FBI Director Mueller at a Congressional hearing first said that when the Russians notified them that was the first time the FBI knew of Tamerlan. Pressed by Congressman King's "Pardon me?" Mueller changed horses: "Wait, wait, wait. His name had come up in two other cases."
On April 15, 2013, less than two years after the interview two bombs were set off which murdered the young boy and two others standing nearby.
On April 18, 2013, three days after the bombing Boston U.S. Attorney Carmen Ortiz, the FBI Special Agent in Charge Richard DesLauriers, their staffs and others deliberated on whether to release the photographs of the subject to the public. (See here page 53) They allegedly weighed concerns about the suspects fleeing
Stop here and consider the situation. They have the photographs of the two bombers. They know this is an obvious terrorist attack. They have in their files the identity of people who have been identified as possible terrorists. They had the name of one, Tamerlan, given by Russia. (I doubt they have many of these.) At least two agents had interviewed him and knew what he looked like. As part of their deliberation did these people ever think of showing those pictures to those agents who did the interview.
This is not Monday morning quarterbacking. It is basic law enforcement tactics to see if anyone in department knows the people. Once a person knows he is identified especially when his photograph is shown on television there is no doubt he would panic and try to escape. Therefore you do everything you can to avoid alerting the culprit.
Rather than using  its inside information, the FBI at 5:20 p.m. during a press conference which was televised on all TV channels in the Boston area released the pictures of Tamerlan and his brother as suspects in the bombing.  It obviously knew that it would cause them to flee.  After the brouhaha in which Tamerlan was killed as he tried to get away the FBI lied saying it had no previous contact with him. When Tamerlan's mother said it had, the FBI changed its story.
Sadly, it took four years for the FBI to release its interview of Tameran. It does not give you much hope that the ongoing FBI investigations will be accomplished with all deliberate speed. Yet the big question that remains is why didn't the FBI show the photographs to the FBI agents who interviewed Tamerlan or if they did what was the result.
I have written before about the teams of FBI agents that were in Cambridge prior to the time of the Tsarnaev's flight and fight. Here's an article that covers it.  It notes: "The FBI states unequivocally that its agents were not surveiling the Tsarnaev brothers on the night of the 18th, and that its agents were in Cambridge that night "on a matter unrelated to the Tsarnaev brothers.""  That made no sense because Mueller was pouring FBI agents into Boston for the purpose of investigating the Marathon attack. Hardly would there be a more pressing investigation that would have demanded teams of agents to be put onto an "unrelated matter."
Looking at these facts the FBI had a game afoot. It had to have identified Tamerlan in-house but it did not want to disclose that. Pretending it did not know him would allow it to publicize his photo. Then it could deny prior contact as it did.
Why as soon as it identified him did it not go out and arrest him and bring him in unharmed? Why go through all this otherwise than to hide something? What was it the FBI was trying to hide?
It all points to one thing and that is that the FBI is trying to hide that Tamerlan was an informant who had gone rogue. There may be another explanation but the answer to a simple question will go a long way to getting the true answer: "Were the pictures of the bombers shown to the FBI agents who had interviewed Tamerlan?
I'd think that would be the focus of any future inquiry. Yet no one seems to want to ask it.