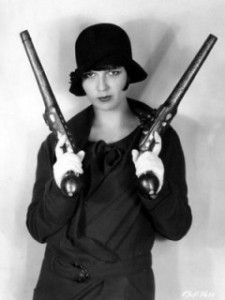 As all of you know it brings out a smile in my face when I recall the line in the O'Neill and Lehr book that said Whitey Bulger stood at the front of the line of all the criminals in the the United States. Whatever the purpose was in making that ludicrous statement is beyond me. It goes along with the other statements attributed to him that he terrorized Boston for 25 years (even though almost no one knew they were terrorized). Maybe the the terror was like Covid-19 that people catch and never show symptoms and do not know they had it.
He was said to be a greater criminal than John Gotti and even the notorious Bonny  and Clyde. When I read about the latter two I understood they had no idea what was going on in the world of gangsters.
Bonnie Parker was 19 years old when she met and Clyde Barrows was 21 in 1930. Bonnie died at age 23 and Clyde at age 25 on May 23, 1934, in Louisiana.  They began their viscous life of crime in 1931 and over their two years of crime they had murdered nine law enforcement officers, murdered five civilians, and robbed a countless number of gas stations, grocery stores, and banks. Clyde's weapon of choice were Browning automatic rifles stolen from armories. Their exploits were followed all across America.
Whitey's exploits during his time of crime were not known by anyone in the public. He achieved his fame when he was not longer in the criminal business. Can you tell of any other criminal who was not notorious but only became so after he was not longer around?
Comparing Whitey to either Gotti or Bonnie and Clyde or any other real gangster is also absurd because of one other significant item: Whitey was protected by the FBI. What kind of top criminal aligns himself with the FBI; on the other hand what type of law enforcement outfit aligns itself with a run of the mill criminal.
Whitey was sentenced to prison for twenty years in 1956. Others who had been involved in the three other robberies he committed were also sentenced around that time. There are reports that Whitey cooperated with the FBI by disclosing the identities of those who were with him. Some suggest he did it outright and others said he used his girlfriend Jackie McAuliffe to give the information so that it would not look like it came from him. I excused this saying even if it was true Whitey took the rap to save his girlfriend, I still wondered whether he had cooperated.
All doubts were put aside when his attorney told the federal judge who sentenced him that Whitey had cooperated.  Further, Whitey had a guy who had cooperated and named him as an accomplice. He does not come out of that episode at age 25 looking like a Bonnie and Clyde.
Whitey served some time at Alcatraz and two other federal prisons. He got out after nine years. Some suggest that he was released early because of influence exerted by others but that was not the case. The amount of time he served was consistent with those who received similar sentences. When he was released in 1965 he would be on parole for another ten years. It is unlikely that while he was in this status he would put himself in the position to have to go back to prison.
That is another reason why I doubt, like the Boston jury, that he was involved in the murders of the Al Angeli gang back in the early 1970s as alleged by John Martorano. He admitted he and Howie Winters did the murders but Whitey was in a crash car somewhere nearby. Obviously John knew anything he could implicate Whitey in would help him out with his deal with the federal prosecutors so he added him in whenever he could.
Speaking of John Martorano, were you aware that he murdered more Black Americans in the Boston area than anyone else. That's another record that he shares along with getting the least sentence of any person who was convicted of murdering twenty people of anyone in the history of America. As I've pointed out, it could only have happened in Boston.