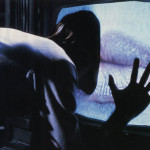 It's not easy when one's brain is infected with one big idea to scrub it out and start all over. That's because the idea spreads like dust in a long closed up room inserting itself into hidden crevices and shaded corners so it seems some of it always remains. It's a pesky disease resistant to antibiotics.
That's what I'm trying to do in considering anything related to this case of Whitey Bulger. Being from this area and interested in local events it was hard not to read the books put out by the self labeled experts or biographers employed by local newspapers of James Bulger, more familiarly known as Whitey, and his family. Assuming the books were not fiction, although in retrospect most were as shown by conversations put in quotes of Whitey, Connolly and others as if they were taken down verbatim by a stenographer or somehow the authors got a copy of a mysterious tape recorder that was surreptitiously placed to pick up conversations.
We've seen them in the first meetings between Whitey and John Connolly. We know those words were not spoken. They were invented by the authors. I accepted them as truthful renditions of past events even though warning signs blinked back at me.
I knew Whitey never talked to them. If they had any information it came from the voluble John Connolly, once a media darling, but quickly thrown overboard in favor of a better story. But in those earlier love fest days as relations were building John was a good source of information from the FBI. He'd meet with some of them and spin out his blarney.
John was good at that. He was a good story teller in the Irish tradition. He was one who you could count on to tell an entertaining story, and if it involved him he managed to turn it so he came out the hero. His listeners absorbed his tales, wrote them down, and spun them out as if they were the gospel truth. Now we know that John Connolly had an irresistible impulse bred through centuries of story tellers to exaggerate and leave the realm of truth as we've seen from his forebears stories of leprechauns and fairies lurking in the lanes.
There's a Latin saying floating around in the recesses of my mind that I recalled when I was doing the scrubbing to the effect "wrong in one thing, wrong in many things." So the question I ask is how much of these books are right when they are so wrong in the basic understanding of Whitey. None having any idea of what he was like in his youth. They never spoke with him or those close to him gleaning what facts they gathered from distant sources and not understanding the neighborhood where he lived. More basically, how do we depend on anything they say when they build their book on a false stories of how it came about that Whitey was an informant.
In one book there's a meeting by the beach where Whitey appears into Connolly's car as if a vampire coming in with the ocean fog and materializing in the seat aside Connolly. Connolly then proposes a deal. He can make Whitey a king if Whitey will join him in giving him information against the Mafia. The problem with that scenario is Whitey had no information to give against the Mafia; and, more importantly John Connolly already had an informant who was giving him that information, Steven Flemmi.
Later we would hear from other authors, who are associates with the authors of the just mentioned book, a new story. There was a brewing gang war between Winter Hill and the Boston Mafia over vending machines that were in bar rooms. Connolly approached Whitey and told him the Mafia has lots of connections in law enforcement so it would be good if he had one who could protect him. Connolly is speaking to Whitey as if Whitey lived in a bubble and is hearing this for the first time.
Whitey likes the idea and signs on. The Mafia might have the judges, the pols, the staties and the locals but he'd have Connolly. The FBI would protect him.
Breaking down the story into reality as I did in response to a recent comment I showed it made no sense. But the fundamental reason it was wrong was that one of the authors of the book knew in 1998 that Howie Winter laughed at the idea there was a gang war brewing between Winter Hill and the Mafia. He said, as I've often mentioned, they had good relations with Gerry Angiulo. No gang war, no story.
Getting the idea that was originally planted in one's mind out is hard. Starting all over and figuring out what it means if Whitey wasn't an informant, is extremely difficult. There must be many other things hidden in my mind that aren't true. These books, so replete with error, have formed the belief of all those interested in these matters. Try as I may I keep coming back to things they told me which are deeply hidden in my mind.
Anyone who read my blog from the earliest days or who goes back and reads my posts will see I was nothing more than a scribe for these authors, repeating their facts on the assumption they were true. I didn't come to the blog to tell a different story about Whitey but perhaps to reinforce theirs and to show other things that I knew that they might have missed.  As I went on, and right up to this moment, I slowly learned there was much that is wrong and these stories were written based on wild assumptions planted in their minds by people with a specific animosities who found in the authors willing carriers to spread the disease.
Oh, I should mention that other Latin phrase: Caveat Emptor!