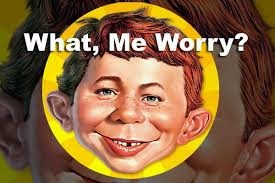 "These are truly the times that try one's souls. The summer soldier and the sunshine patriot will, in this crisis, shrink from the service of his country; but he that stands by it now, deserves the love and thanks of man and woman."
Thomas Paine – 19 December 1776
These are truly the times that try one's souls. The United States has been invaded by an invisible noxious force that has the capability to bring the country to its knees by destroying its economy and health care system.
This enemy lurks in every street and road in the country. It cannot be seen. I view it as a sniper hiding off at a distance waiting for a target to appear and then causing a deadly missile to strike it. Some of the hits may be deadly, others less so. But everyone who ventures out will be hit.
I think of it as a real invasion as if foreign troops had parachuted into all of our states and were  moving through our villages and towns. What would we do if that happened? Would we not activate all our assets to combat it? Would we be taking half-hearted measures to deal with this enemy? Would we be debating in Congress what the correct response should be? Would we have downplayed the attack when we first learned of it?
When Thomas Paine wrote we fortunately had the right man in the right place to call upon to lead the nation's forces. Today we are not so blessed. We have a person in charge who must accept responsibility for the massive failings by our government in preparing for this invasion despite knowing it was in the offing who  continually lies to us about the enemy and the measures being taken to combat it. He rates his handling of this war as being perfect (10 out of 10) despite his Johnny-come-lately approach to the serious of it.
On February 26, 2020 "In a press conference in Washington, the US president said the danger to Americans "remains very low" and predicted that the number of cases diagnosed in the country, currently on 15, could fall to zero in a "few days". Around the same time he said: "It's going to disappear. One day it's like a miracle, it will disappear. And from our shores, you know, it could get worse before it gets better." Then he said during a rally in South Carolina, that the Democrats' criticism of his administration's response to the outbreak as "their new hoax"
Those were some of his opinions on the seriousness of the enemy that was gearing up to attack the country. Incredibly at a conference yesterday he said: "I've always known this is a, this is a real, this is a pandemic, I've felt it was a pandemic long before it was called a pandemic. . . . No I've always viewed it as very serious."
From ignoring it, or at a minimum downplaying it, Trump now suggests he never did those things. He claims he viewed it as a pandemic for a long time. If that were true, (which is isn't), then we have to ask why did he do nothing about it. If he knew the enemy was at our gates he sat back and did nothing so how would he justify that?
We really are in trouble. Trump is not a war-time leader. He thinks of himself and not the nation. A true leader would recognize this is a war and all our defenses would be called upon. It is not being done. The recognition of the dangers we face is being ignored, the Republican Senate dilly dallies. and the president is delusional.
When our government won't protect us then we have to protect ourselves. Stay at home if you can for the enemy lurks outside your door. Stay safe and healthy.