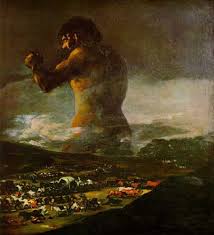 When news of the Bataan Death March reached the shores of America the public was incensed. They heard how the Japanese forced the surrender of about 12, 000 American troops, the largest surrender in our history, and another 60,000 or so Filipino troops. After capturing them they marched them across the Luzon peninsula about 85 miles to the camp where they would be held. It is estimated that upwards of 700 American and 12,000 Filipino troops died under the brutality of the Japanese who executed those who could not keep up. In my mind I always though at least ten times that number had died in Bataan.
I'd also heard of the Black Hole of Calcutta. We were supposed to believe the Indian people incarcerated large numbers of British citizens. The publicity had me believing that many died because of the conditions under which they were kept. I imagined that there again there had to be hundreds and possibly thousands who died yet it turned out there were only about forty or so.
These historical reminders of how relatively small numbers of deaths can be heightened to excite a population came to mind when i looked at the death figures caused by the Trumpandemic. Here, I said to myself, there won't be any need to exaggerate the figures.
A military historian Gavin Long wrote of General Douglas MacArthur's involvement in the defense of the Philippines. He said he caused the defeat that was  "the greatest in the history of American foreign wars." I imagine historians, present and future, will describe Trumps inactions, denials, and abdication of responsibility, authority and leadership as "the greatest in the history of American presidents."
Do your remember when the Trumpandemic first started how we said we were in a good position. We could look to Europe, particularly Italy and Spain who were two to four weeks ahead of us in cases and deaths, to see how they handle the situation. Watching them we could determine what works and does not work. We would follow what works and using what we learned from them minimize our deaths and cases.
Whatever happened to that? Like them we shot up two to three weeks later; like them we leveled off for a bit; unlike them we went up when they went down.
My grandson likes to sign the song of the Grand Old Duke of York.  The song tells about the duke's bafflement in handling the ten thousand men under him: "And when they were only half-way up They were neither up nor down" (By the way the present day Duke of York is Prince Andrew who is stonewalling in the Epstein case. He is also called, no joke, Royal Knight of the Garter. Will that be his defense?)
Unlike the Europeans who made solid decisions to go down off the plateau, which they did, like the duke Trump got to the plateau and froze washing his hands of the Trumpandemic. The lack of leadership caused the death march on which we find ourselves.
The first Covid-19 death was on February 29th Four and a half months later we are closing in on 130,000 deaths. Florida just had 15,000 new positive cases, a new U.S. record and more in one day that most other countries in the world have in total. In one week Florida had 70,000 new cases going from 200,000 positive cases to 270,000 positive cases. China has had a total of 85,000 cases.
If you don't think something is wrong here I refer you to one doctor who moved to New Zealand. In explaining her move said she moved there from the United States because Trump is "an unmitigated disaster."