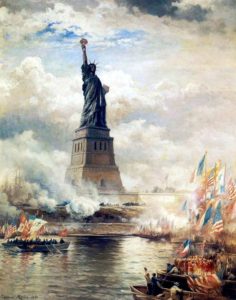 We"ve green lighted an invasion and now after several days of atrocities we've managed to have Turkey call a temporary halt to it. The halt has been declared a great victory. It only requires us to betray our ally the Kurds by telling them they have to clear out of a stretch of land at least twenty-two miles from the Turkish border where they have lived for hundreds of years so that land can be settled with other people.
We've in effect gave in to Turkey 's demand that it be able to ethnically cleanse  the Kurds from a great part of their homeland because they brutally attacked them after we left them in the lurch. We have committed to helping with the ethnic cleansing.  Now where are the Kurds to go. Another Great Victory.
There is no comparison to this failure. Retreat or surrender when there is no other alternative is understandable to westerners.  But since someone tried to compare this to the Bataan march it is understood that the  Japanese brutality was occasioned in part by their belief that only cowards surrender. But this Syrian act wasn't a retreat in the face of an enemy force – it was done without any pressure. A thoughtless act that will reverberate around the world.
And it has nothing to do with the "endless war" mantra. There was no war in that area of Syria and wouldn't have been one had we remained firm and not run. And it has nothing to do with bringing the troops home because we are sending more troops to Saudi Arabia where we have foolishly caused major problems by walking away from a treaty that was working without any idea what we would do after we did it. And because one or two special forces people think Trump was right the overwhelming majority of special forces and generals decry what Trump  has done.
There was a time America stood for more than itself. You can't imagine Trump doing the Berlin Air Lift. "Not our borders" he would shout. He'd add, "Weren't these people our enemies lately?" It was because of things like that where we stood strong for others that we had over 70 years of peace in a formerly war-torn Europe.
This was a bipartisan effort – every president, Democratic or Republican – bought into the need for America to act beyond its borders to keep peace. Now it's different. Where do you think the "not our borders" will lead? Who do you think will fill this vacuum?
We should have learned from 9/11 that we cannot draw back into fortress America. Most agreed ISIS is a threat to us. Wasn't that why we were there in Syria? It had nothing to do with endless wars.
Why are we in Afghanistan? Do you recall Al Qaeda prepped for 9/11 there? Do you remember what it was like under the Taliban? Women couldn't leave their houses unless totally covered, girls couldn't go to school, no music was allowed, stoning in public streets!  Do we have an obligation to ourselves to see these things aren't repeated?
Has our 65 year presence of troops in South Korea been  considered part of the endless war? What about those in Japan or Germany? Hasn't  their presence advanced peace?  What's the purpose of our existence as the most powerful county in the world if we let ourselves be pushed around?