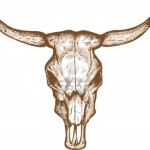 Getting a lesson in forensic anthropology. The government will show Barrett, McIntyre and Hussey were discovered where Weeks said the would be and were murdered in the manner Weeks said they were murdered. It proves without a doubt that Weeks was present at the murder scene and had a hand in burying them.
Everything else is still up in the air. Did Weeks do it with Whitey and Stevie as he testified or did he do it with Stevie and Pat Nee as Whitey may testify?
We are now watching Dr. Mirer handling a plastic skull which she will use to demonstrate where the wounds on Bucky Barrett were found. She will also use the skull later for the others I assume.
There will be no cross-examination of any note. So I don't expect much to come out of the trial today.
The courthouse will be jumping later – the Marathon Terrorist Bomber will be arraigned.  The families of the victims and the victims themselves are supposed to be here to take a look at him.
The only question that lingers in that case is will he go to trial or cop out?  There are rumors that the federals talked to him to see what he knows about the Bulgers and Southie. Too bad he couldn't come up with anything, he'd be living in Country Club Lane in Milford if he only he could.
I'm heading for Winchester to see an old friend after court and have a beer so I'll miss the excitement.
PS:  Whitey is in his forest green shirt and is doing a lot of talking to counsel during the break. Right now he and Brennan are engaged in a deep discussion. Whitey holds left hand up to mouth and whispers to him. They upstand and continue their discussion as the jury come in. J.W. Carney arrives. Whitey as usual scans the jury as they arrive. Carney whispers something in his ear. Court continues.