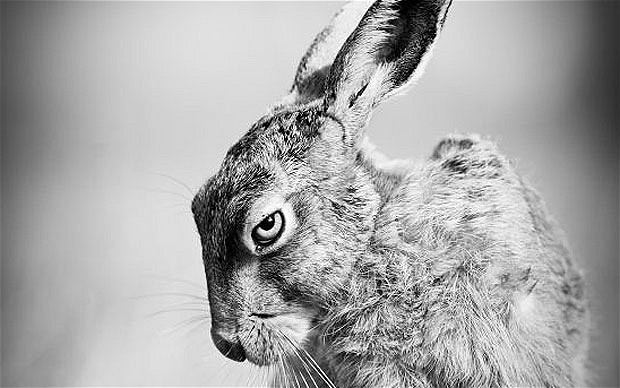 I believe it is appropriate on the last day of 2015 to once and for all come up with a conclusion to the question was Whitey an informant. I've discussed the matter during the month going from showing that it is likely that he was and on the other hand it is likely that he wasn't.  How then do I want to leave it.
I suggest the best way to approach this is to eliminate certain things.
Whether he was or was not had nothing to do with the Boston Mafia. In 1975 he was not in a position to give the FBI  information about it since he was from Southie and the Mafia had no deallings with Southie people. He also, as previously explained, at that time had nothing to fear from the Boston Mafia since he was under the protection of his Winter Hill partners Howie Winter and John Martorano as well as Steve Flemmi all of whom had good relations with the Angiulos. As a final point, the FBI in 1980 prepared an affidavit for a bug that it did in the beginning of 1981 on the Boston Mafia, in both the offices of Angiulo and Zannino, without needing any information from Whitey.
It follows that the story in Black Mass as told to it by FBI Agent John Connolly was fictitious. Connolly had a good imagination. He needed it to justify his many meetings with Whitey Bulger.
We can eliminate the FBI informant file to justify the belief Whitey was an informant. I believe it is clear that Whitey never knew such a file existed. It is also clear that in the FBI an informant file can be set up without a person knowing he is considered an informant.
After eliminating the Mafia and the file, we must consider that both SAC Sarhatt and ASAC Fitzpatrick believed the information that Whitey was providing did not justify him being kept on as an informant, especially a Top Level one who was being protected. If there is any doubt he was being protected we just have to look at the note SAC Sarhatt affixed to the end of his memorandum of his four-hour meeting noting Whitey should be closed out and targeted. This clearly shows the FBI  was keeping hands off when it came to him.
We must remember Attorney Brennan's showing that information in Whitey's file came from other informant files and the FBI agents who complained about Connolly going through the files of others. Along with that keep in mind Whitey's protests that his history with respect to dealing with law enforcement showed he was not an informant and his Irish background would make him refuse to become one.
Much out there suggests he was not an informant especially when we consider the reasons most people become informants: to get out of jams, to get money, to get revenge, to eliminate competition.
We do know he had a close association with FBi Agent John Connolly. It was even greater than that, they had become friends of sorts. We  do know that Connolly was able to get information from Whitey's partner Steve Flemmi (the physical layout of Angiulo's Prince Street office, the new Mafia headquarters at Vanessa's, the induction ceremony);  also information from Whitey (the Quincy police entering his condo, stealing his trash) ; also that when Connolly had them meet with FBI agents they showed up. We also know that Connolly was protecting Whitey by passing information on to him. We know Connolly made it clear to all in the FBI, even clerks, that Whitey was his informant.
What does it all come down to. It is two (or three) people approaching a relationship from a different point of view.
Whitey established his relationship with Connolly in the correct belief Connolly was protecting him and giving him information. He too would give Connolly information about what was going on as part of their ongoing discussions but never any that would lead to someone being targeted.. He never dreamed Connolly was putting this information into a file he had set up labeling Whitey an informant. He never considered himself an informant.
Connolly did consider him an informant. He was getting information from him. He was also getting it from Flemmi when he was with both of them. Whitey even told us of a time Stevie Flemmi gave him something specific that he later objected to him giving. The three of them, Whitey, Stevie and Connolly spent time together and some of their discussions Connolly put into their informant files.
Connolly enjoyed their friendship even though Whitey was probably the Alpha Male – as Whitey said he gave the directions. It gave him "creds" in the FBI office; a way to relax while working; and the intelligence he needed to do his job. The bits and pieces he picked up may have provided good intelligence for others to work with. Some, like the false information on who may have murdered Halloran, was erroneous. That is only known in retrospect. Connolly, like he would do with all informants, would report what the informant said. He, like every other FBI agent making a report, did not guarantee the truthfulness of the statement.
Here is my final word on the matter. In Whitey's eyes he was not an informant nor would he ever be one; in Connolly's eyes Whitey was providing him with information on matters the FBI was interested in learning. That would make him an informant. They enjoyed each others company: two Irish Catholics from Old Harbor Village. Connolly protected Whitey because it was his job to do this and because he liked him; Whitey gave Connolly information as part of their ongoing relationship without being aware Connolly was writing it down.
Whitey cooperated with the FBI at Connolly's request because Connolly told him that was necessary if they were to keep up their relationship. Whitey wanted the continuing protection; Connolly wanted the continuing ability to have intercourse with Whitey.
That's the bottom line. Two men on opposite sides of the law doing their jobs. If there is some fault in the whole matter, it was Connolly's gift for the gab. As an Irish story-teller he bamboozled the media with stories of Mafia intrigue where none existed.