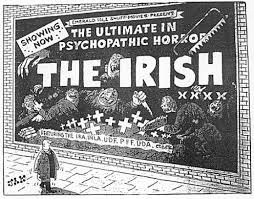 Maybe most people are too young to remember the days of the Soviet Union and the fall of the Berlin Wall. The wall came down for all practical purposes on November 9, 1989, when the doors that separated East Berlin from the west were thrown open. That was almost 28 years ago so assuming some people start paying attention to things at age 12 then you would have to be over 40 to remember that day.
Even less I figure would have been around at the time the Soviets began construction on it back in August 1961. It remained standing for 28 years. Its purpose was to keep people from fleeing from East Berlin to the freedom of the West. Once that fell the imprisoned Eastern Europeans saw their border open up and many felt the taste of freedom for the first time. Who would ever think people would want to flee America? Or, we would try to keep them here.
The West represented freedom; the East the repression of the Soviets. Almost no one went east. Those given the choice flocked to the west. Russia experienced a short-lived democracy which has again disappeared as democracy is wont to do in Russia. It now has a president for life who is duly elected without opposition and has been for 17 years.
We in America were proud that we had no walls keeping people from leaving here. If someone wanted to leave to wherever they wanted to go they were welcome to do so. We were a liberal democracy that believed in individual rights. Sadly, under D.Trump, we are no longer the beacon of freedom in the world and are one crisis away from becoming a totalitarian state.
How can one not be shocked when they read of the people fleeing this country because of their fear of D. Trump? These are not criminals. They are people who have escaped oppression in other parts of the world to come here. They now fear that in this land that used to welcome refugees and which thrived because of them they will be apprehended and sent back to the country from which they fled and enmeshed again in the arms of brutes.
Even more shocking is the idea that we are trying to prevent these people from fleeing. That is why I suggest that we need a wall on the Canadian border under our present regime. We can prevent people who came here seeking freedom from leaving our country and enjoying it in another country while causing them to live in the same sort of fear they did in the country from which they fled.
I hope you have seen the story of the eight people including four children from Sudan who lived in Delaware for two years. The other day they fled to Canada. The U.S. Border agents tried to stop them. They seized their luggage. They wanted to arrest them for being in the U.S. illegally.
These eight are just a drop in the bucket of the numbers of people from Africa and other places who came to America seeking a new life for themselves and their families. Many are now are fleeing or planning to flee our country into Canada. We for some strange reason are trying to stop them. Soon D.Trump and friends will realize we need a wall.
What a shame for the United States to be in this position of making the lives of these people who only seek to have a better life by living and working in America so afraid that they risk life and limb to flee to Canada. This is a great stain on America.
Read this story here and here and tell me how proud you are to be an American who would treat these poor people in such a shoddy manner that they flee across the snow-covered grounds to find safety from the horrors of D.Trump.
In 1895 John Fitzgerald a Congressman from Boston fought in "opposition to a bill that would have required new immigrants to be able to read the Constitution as part of a qualification test. When the bill was quashed, he was confronted by Senator Henry Cabot Lodge: "Impudent young man… Do you think Jews or Italians have any right in this country?" "As much as your father or mine," Fitzgerald replied. "It's only a difference of a few ships."