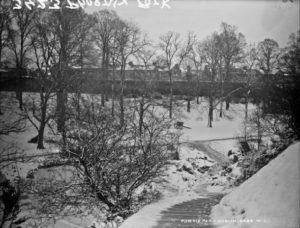 Steve Bannon is interested in learning the identities of those who were on the bus. He promises that there will be no retribution against you or your friends. If you do not trust he will keep the commitment you can contact me and set up an attorney client relationship where I can pass on the information to him anonymously.
You wonder how I am involved in this. Bannon, I suspect, has reached out to prominent bloggers in Massachusetts to assist him in this. He recognizes that we are closer to situation than others. The only condition he imposed is that we not disclose the content of our conversation.
All I can say is this is very important to him. I assure you your confidentiality will be respected unless it is determined that it is necessary to do otherwise. So please, if you were on the bus or know anyone who was contact Steve.
By the way it is nice how many of you are able to explain the fabrications of our president to misstatements. It is to be noted that some of the lies he or his staff put forth are usually corrected a day or two later. But keep in mind that is after they are caught.  You know what I mean: "no reporting of terrorist acts" turns into "under reporting of terrorists acts." Of course, under reporting means nothing. Any incident could have received under reporting which like beauty being in the eye of the beholder so under reporting is in the eye of the aggrieved.
The most amazing news coming out of last week is that while President Obama was imposing sanctions on Russia we find Trump's national security adviser was talking to the Russian ambassador Kislyak in Washington about them. The worst part is that he denied to the public  twice and through the vice president that the subject came up. This guy Flynn is a retired Army general having served 33 years who was fired by Obama. How could a guy spend so many years defending the country and then betray it like that? Tells you a lot about him. Certainly can't save "we're in safe hands."
He is the same guy who sat next to Putin at some Russian dinner. At the same table with him, I am told, was the  Green Party candidate for president Jill Stein. They all have one common denominator: money. Do they put a price tag on their loyalty to the United States? I guess it does show that everyone has his or her price. General Flynn also appeared on Russian Television which has the habit of putting on people who will follow the party line.
The worst thing about Flynn is that after denying that he spoke about sanctions he recognized that his lie had been uncovered. So he,  as I noted before which is a pattern with the Trump and his people, changed his story. Now consider this: President Obama to much fanfare announces sanctions on Russia for helping Trump get elected and at the same time Flynn is overheard talking to the  Russian ambassador about the position of the Trump team on the sanctions.
Now this is truly astounding. Flynn no longer denies it. He says through his spokesman:"while he had no recollection of discussing sanctions, he couldn't be certain that the topic never came up." Many denials — then caught lying — a cover-up — no recollection.
Do you think a general would have no recollection of that subject coming up? Here's my simple question do you think he lied? And who, by the way, do you think he was sending the signal for?
One further item. The bus I talked about  I assume you know was part of the Massachusetts conspiracy to pour illegal voters into New Hampshire as again alleged by Trump. Bannon is under pressure to prove that happened. Any help you can give will be appreciated.