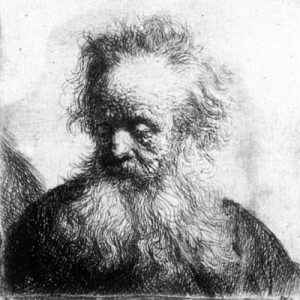 Crux Now has summarized a recent telephone conversation between Trump and about 600 Catholic Church leaders including the New York City Cardinal Timothy M. Dolan, the Boston Cardinal Seán Patrick O'Malley, OFM, Archbishop Jose Gomez of Los Angeles and president of the United States Conference of Catholic Bishops (USCCB), Bishop Michael C. Barber of Oakland, chair of the USCCB committee of Catholic Education,and others. After reading that I pose the question which is the headline of this post.
Trump in a fifteen minute opening speech described himself as "the best president in the history of the church."The article notes: "the president's most frequented theme in his opening remarks was that of his commitment to pro-life cause, saying that it has "been at a level that no other president has seen before, according to everybody."" He told how he was the first president to address the annual March for Life and how he opposed funding for NGOs that provide abortion related services. Trump's chief of staff Mick Mulvaney suggested the Democratic Party's support for abortion rights should disqualify that party from any Catholic votes: "If you want to see your values reflected in policy, there's really no choice. You have to not only vote the Republican Party, but you have to help get them elected."
His remarks were challenged by others. Heidi Schlumpf of the National Catholic Register said:  "Church teaching says that we need to have a consistent ethic of life, where we look at all human life as valuable. That's why we see this cozying up with one party over a specific issue — admittedly an important issue for many Catholics — as problematic."
Abortion is an important issue for many Catholics. But the Catholic church also is opposed to the death penalty – which unfortunately many Catholics seem to ignore. Trump is for it. He would restart federal executions after a 16-year break and attempted to schedule five executions. Is the life of a fetus more important than a condemned prisoner?
Surely some will point to the death row inmate as having committed an outrageous act and had been afforded a fair trial but the Church doesn't see it that way. Those pro-life people are "pro-life except" people when it comes down to it.
But it is worse than that. As I noted yesterday, Trump has initiated the Herd Immunity policy in every aspect but name. All agree this will result in many more deaths that otherwise would have occurred had the United States stayed with the mitigation policy. How do the pro-life people square this with their stance? How do the 600 or so Catholic leaders sit comfortably with this?
It seems to me that too many Catholics believe Christ's mission to earth was for the sole purpose of protecting the lives of the unborn, although I don't recall that He specifically referred to that. Beyond that they seem to believe He had nothing else to say. Perhaps a little trip back through the Sermon on the Mount will make people recognize how little of his teachings are really followed.
Protecting life is important. Is it more important to protect the lives of the unborn or those that are born? Is it that those that are born lose their right to protection as they age? Some seem comforted that Covid-19 if allowed to take its course without too much intervention will bring about more deaths in people over sixty or seventy than younger people. Are these people less valuable than the unborn?
Trump's position is he is pro-life in the sense he is against abortion therefore the Catholics should vote for him despite all else. Cardinal Dolan who suggested he is in ongoing contact with Trump praised him to such an extent during the telephone call it was described by the National Catholic Reporter as "cringe-worthy."  Dolan would say on Fox news (where else) "It was sure good to have the president with us yesterday. I really salute his leadership."
The American Catholic Church leadership, as if it doesn't have enough problems, is foolishly lining up behind a man who represents just about everything the Church says it opposes. If these leaders think Jesus's mission was solely about abortion then it is understandable but is that the rock upon which they hope to maintain their church?