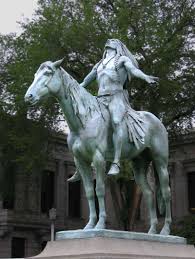 Two recent articles are worth considering. One in the Boston Globe on August 1 titled: "Can the US stop the scientific brain drain to China?" written by Arthur W. Lambert a postdoctoral fellow at the Whitehead Institute for Biomedical Research. He tells us "Recently, I was having lunch with a prominent US-based cancer scientist.  We . . . spent most of the lunch talking about China. He was in the process of securing a green card, looking for a second academic appointment in the country, and working on starting a company in Beijing. "Everything is happening there," he said. "You have to go!"
He pointed out: "The Nobel Prize in Physiology and Medicine has been awarded to 97 scientists in the United States and only one in China, . . ."  He also noted: "As more promising young Chinese scientists elect to start their laboratories back home — instead of in the United States — the next generation of insights and innovations will increasingly emerge from China. Perhaps most important, China is also working to become a more attractive place for non-Chinese scientists to immigrate." 
As America under the Trump administration continues its hostility to science and foreign born citizens it is making America an unwelcoming host.
The other article was in the Washington Post written on the same day is titled: "America just won the world's hardest math contest. Again."   
It starts of: "Last month, the United States made an extraordinary achievement: For the third time in four years, it won the International Mathematical Olympiad. This is staggeringly impressive. The Math Olympiad is the hardest and most prestigious math competition for high school students in the world."
The team is lead by mathematics professor Po-Shen Loh. One of two perfect scores was gained by James Lin a member of the team. Other members who received medals were Andrew Gu, Vincent Huang, Michael Ren, Mihir Anand Singhal, and Adam Ardeishar. The author of the article Mahbub Majumdar who has degrees from Stanford and M.I.T.wrote:  "it is worth noting that many of the team members are second- or third-generation immigrants. Loh, in fact, is the son of immigrant parents from Singapore. The team's deputy leader, Sasha Rudenko, is the son of Ukrainian immigrants."  
He goes on to note: "Immigrants are high achievers in some of the most challenging vocations, such as mathematics, physics and computer science — all necessary for a technologically reliant society . . . . By welcoming and giving the opportunities to the Lins, Singhs, Steins, Huangs, Hossains, McArthurs,  Onahs, Garcias and Rudenkos of the world — who are eager to learn the difficult math, solve the difficult physics problems, and write the difficult code — America renews itself  and makes itself "great again, . . ."
Continuing he writes: "Every country envies America's talent pool, yet very few are bold enough to copy the U.S. model of immigration that can recharge stagnant sectors of society. That is why no other country will ever be able to  emulate the dynamism of America. If America continues to turn its back on immigrants it will be like every other country unable to lead the world in the sciences and technology innovations.
One of the members of his Bangladesh team won a gold medal which excited the whole nation. He wrote: "I feel privileged to be a part of this, because as a son of immigrant Bangladeshis who grew up in the United States receiving the best that America has to offer, I know firsthand the good that America does in the world. By helping Bangladesh's students reach greatness, I am taking part in the chain of transformation that liberal and open U.S. immigration policies offer. This culture of aspiration and generosity is America at its best."
(cont tomorrow)