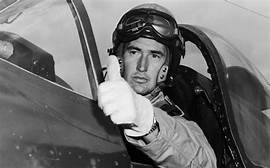 One of my favorite poems is Thomas Gray's "Elegy Written in a Country Churchyard."
The poem speaks to the plight of the farmer on his little plot of land who works for his daily bread. The lines that are pertinent to this post are:
Perhaps in this neglected spot is laid
Some heart once pregnant with celestial fire,
Hands, that the rod of empire might have swayed,
Or waked to ecstasy the living lyre.
But Knowledge to their eyes her ample page
Rich with the spoils of time did ne'er unroll;
Chill Penury repressed their noble rage,
And froze the genial current of the soul
These high school students the sons and daughters of immigrants deprived of a chance to live in America very well may not have had the opportunity to achieve the level of knowledge they gained. Like most immigrants from Eastern Europe during the great wave of immigration that took place around the end of the 19th century their parents were ill-educated, non-English speaking immigrants, who came here poor and desperate. They were desperate to escape from the land of their birth; desperate to give their children the offerings in America.
They marveled at the opportunity to attend public schools just because they were in America. They worked hard in the lowest levels of the economy so their children could have a better life. Many of their children achieved and appreciated the opportunity America gave them; but now that America is fostering hostility to immigrants. The big question is how long will the sons and daughters of immigrants who arrived over the last two decades maintain their appreciation? How long before they think they'd be better off in a country like China that actively encourages sciences and lacks the open racism we see in America?
I noted 97 Americans have won the Nobel Prize in Physiology and Medicine. The first American woman who won was Gerty Theresa Radnitz, known as Gerty Cori, who was born to a Jewish family in Prague and immigrated to the United States. A quick glance at the list of Americans who won the Nobel Prizes in other fields such as Chemistry and Physics show many are sons or daughters of immigrants and others came here to engage in higher education and stayed. Reading about them one is struck with how many others from other countries who have come to America supported and aided the Americans who also gained remarkable achievements. The inflow of immigrants whose descendants have achieved to the best of their abilities in a free society that encourages science is what has made America great.
Unfortunately our country under the Trump administration is giving us a double whammy: it is hostile not only to immigrants but also to science. It is as we are becoming the country of Luddites. The Trump Administration proposed deep cuts in science spending. It is supported by the believers in the absurdity of Creationism, the rising obtuse QAnon group, the imaginary Deep State that controls the country even though those in control are Republicans, and the many number of his followers who believe climate change is a hoax as island nations start disappearing and Europe breaks another heat wave record. All are comforted by their president who tells them not to believe what they see or read.
Fortunately, there still remain enough people in Congress to understand that science and immigrants are essential to our country's future. Despite the Freedom Coalition, Congress went ahead and passed as part of the budget big spending increases for science.
Yet we have to wonder where we are going with a president who doesn't read, abhors science, and disdains immigrants. What will happen to our country when the president says:"The Fake News hates me saying that they are the Enemy of the People only because they know it's TRUE. I am providing a great service by explaining this to the American People. They purposely cause great division & distrust. They can also cause War! They are very dangerous & sick!" 
Trump says his great service is telling his people the media is an enemy of the people. The First Amendment guaranteed freedom of the press. The Founders of the country knew its value; Trump wants to suppress it. Students of fascism and communism well understand where that talk leads. Future scientists and successful immigrants can also discern the hate and evil in his words. How long will they want to call America home when it produces people like Trump and his hateful followers?