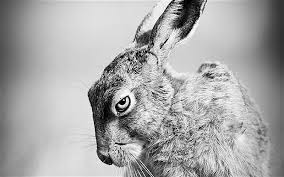 Right now it looks like Brett Kavanaugh is going down in flames like one of those Japanese Zeros after the Grumman Hellcat came into the fight. The Zero up to that time was the superior fighter plane in the Pacific war even though it had thin skin and when hit received the reputation of being a "flying gas can." I suggest it is safe to engage in a little metaphor by noting Kavanaugh right now is a flying gas can. One more well placed shot we can figure his nomination is to explode.
His big problem is that he seems to be a Trump on steroids. His approval rating among Americans is equal to that of Harriet Miers. Who was she? She was nominated by Bush II in 2005 in a move that sent shock waves through the legal establishment. She had been quoted as calling Bush "the most brilliant man" she had ever met. Her circle of friends must have been very small.
Her biggest failing was she never tried a case and knew nothing about Constitutional  Law which the senators discovered when they discussed it with her. Hers was a shabby nomination made only because she had been a lawyer and friend of Bush over the years. Kavanaugh, though heads and shoulders above her in knowledge of Constitutional law having been 12 years on the Court of Appeals (he too from what I can tell had never tried a case) clearly is more qualified than Miers> How then does he rank as low as her in the public's esteem?
I suggest he is seen a younger but more aggressive and wiser Trump. His approval rating seems to mirror that of Trump. The idea that Trump, who has shown a complete ignorance of the justice system especially when he complained that Republican congressmen were being indicted, nominated him goes a long way to increasing his negatives.
At his hearings I could not get the idea of Louise Day Hicks out of my mind as he mostly avoided giving answers to the questions of senators. Louise ran as a racist. Whether she was or not is hard to say because no one really knows what's in the heart of some politicians.
I recall boarding a bus on August 13, 1967, going over to a Patriots/Baltimore Colts game at Harvard Stadium with a big group of others from our neighborhood. The main attraction for us was to see Danny Sullivan a neighborhood friend who played right guard for Baltimore in  front of Johnny Unitas. Louise stood at the door of the bus handing out her campaign literature and saying to each one as we passed her: "You know where I stand."
I recall little of the game.  Baltimore won 33 – 3. It was close during the first quarter. One of our group said "the Patriots are doing pretty good." Billy Harrigan responded, "So was Jesus after the Third Station."  I always think of that when someone is punching above their weight at the beginning of an undertaking when I know that the end for that person is not going to be very pretty.
I though Kavanaugh was sitting there and everyone knew where he stood without him saying anything. I'm not suggesting that like Louise he was pushing a racist agenda. What I am saying is that he clearly was prepared to do the bidding of his sponsor.
I also thought as the hearings progressed he was getting more and more into the deep weeds. He was having a hard time finding his way out. His explanations of why it appeared he said one thing at his confirmation hearing twelve years ago and something different now seemed weak and stretched. He wasn't playing to his strength.
It wasn't surprising than that Kavanaugh in his opening statement emphasized his time on the District of Colombia Circuit Court of Appeals. He wanted everything to start there. He didn't want any senator prying back into his early years. He knew that his appointment to the court of appeals had some serious opposition but he wanted to say, "look you guys opposed me before but my record has been stellar as a judge."
The big issue at the start of the hearings was the Roe v. Wade decision which permitted abortion in the country under certain circumstances. It was suggested that the idea behind his nomination was to give the Supreme Court a majority to overrule that decision. Another issue was his full support for an interpretation of the Second Amendment that would take us back to the old days of the frontier cowboy. There would be no restrictions on carrying guns. That brought out a huge amount of money from the National Rifle Association (NRA) pushing support of his nomination.
Then there was his article suggesting that a president while in office should not be bothered by any outside litigation. That was such music to Trump's ears. It may also have been the reason he was added to the list of potential nominees late in the game.
Kavanaugh failed to answer any questions concerning these areas suggesting he was following a long-term precedent of all eight members now sitting on the Court not to comment on matters that had the potential to come before the Supreme Court. That, of course, can be said of most major issues in the country so there was little to be gained from inquiring about them. However, Kavanaugh sought to assure the senators that they could take comfort in him because he would always be bound by precedent and stare decisis.