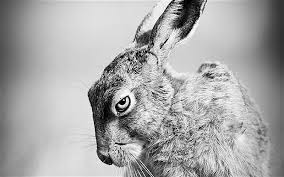 I suppose he like all the judges before him he had to say that. But anyone paying attention knows that neither precedent or stare decisis has any weight when it comes to the decisions of the Supreme Court. I've often said this before but just in case you have forgotten, the law is what the judges say it is regardless of what was decided before. Any judge worth his salt can find something in the past to support whatever he or she wants to write about today. Like the queen Alice ran into said" "sentence first verdict afterwards."
Thus we engage in fictions that prior decisions bind the Court. Common sense tell us with all the 5 to 4 decisions that is make-believe. Each side can reach back and find something to support their beliefs. What we have in Kavanaugh is a guy who avoided answering most questions and sought to get on the Supreme Court to write decisions based upon what he believed. And, as best we can tell it is obvious what he believes is what Donald Trump believes or he would not have received the nomination.
Kavanaugh is supposed to be the judge that gives the Court a 5 to 4 advantage conservatives. Had Hillary been elected president her nominees assuming the retirement of Justice Kennedy and the Senate giving the thumbs up to them would have made the court 6 to 3 liberal. That is where we are as a country. The really important law that will govern us is not really based on precedent, or precedent upon precedent, or stare decisis, but upon the political leanings of the judges.
Should we despair? I suppose if it were something new we might but for most of its history that has been the way the Court operated. I recently read the Dred Scott decision. That case involved a slave who was taken to a free state where he resided for four years with his master as a free man. When he went back to the state he left which was a slave state he objected to being considered a slave having been free.
The case was decided in March 1857. It was a tumultuous time in the United States. There was the ongoing dispute over the make up of the union; the Missouri Compromise of 1820 which forbid slavery above a certain latitude was under attack as territories sought admission as states. The South fought to keep the equal balance between slave and free states while the North tried to limit slavery's expansion.
James Buchanon was elected president in November 1856 being heavily supported by what we now know as the Red States. He was for the right of the people in any new state to decide for themselves whether to have slavery or not which the Kansas-Nebraska Act allowed but which ran afoul of the Missouri Compromise. Giving people that right caused battles to be fought in Kansas between Free-Staters and people coming in from Missouri hoping to make Kansas into a slave state. John Brown's raid at Pottawatomie Creek took place in May 1856. Also in that month  in the United States Senate Representative Preston Brooks (D-SC) used a walking cane to attack Senator Charles Sumner (R-MA), an abolitionist, in retaliation for a speech given by Sumner two days earlier. In November.
Buchanon after his election was of the mind that if the Supreme Court overruled the Missouri Compromise and kept Dred Scott's status as a slave then the fury engulfing the country might be calmed. He made contact with some of the Supreme Court justices, it is said, to urge them to decide as they did. Some suggest that was not necessary because six of the justices were from the South and their sympathies were with it. The decision came down following the ideas of Buchanon and the wishes of the Southern slave holders. As we saw, it did little more than add fuel to the fire.
Obviously, or hopefully, the country is not in the same state as it was in the 1850s. I suppose if we survived that time we can survive what is now happening. Why then is the Kavanaugh nomination such a huge deal especially because no matter who Trump nominates his philosophy will mirror that of Trump's.
That Kavanaugh is flawed is shown not only by his hearing answers but also because the Republicans hid so much of his paper background and Trump's vast claim of executive privilege over much of his work at the White House. Why the secrecy? Shouldn't all of his background have been exposed? Wouldn't you want that of any candidate nominated by a Democratic president.
It is said some Republicans knowing of Kavanaugh's baggage urged Trump to nominate someone else. Couldn't he do it now? Obviously not because the elections coming up in November may tip the House of Representatives into the blue. If that happens impeachment hearings will start against Trump and there is no way under those circumstances he could nominate another person. So the Republicans have to live or die with Kavanaugh.
With each passing hour Kavanaugh's chances decrease. At one point I though Red State Democratic senators would go for him but they no longer feel the need because of his unpopularity. Baring a big surprise it looks like he will need Pence to come in and give him the vote; but even that is not certain. For the first time I see him as a flying gas can.