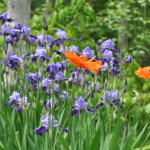 Two deaths the past month of young women I believe should have been prevented. Amy Lord was probably murdered by a man who should not have been on the street; Jennifer Martel was probably murdered by a man who should not have had access to her.
What's most amazing about both of the murders is that the people who in part should have ensured those things did not happen believe they acted properly and could not have prevented these deaths. It's so much the same thing was see from the FBI. Rather than rounding up the usual suspects, they bring out the usual answer, "we did everything right" and to insure we did we'll investigate ourselves: "sentence first – verdict afterwards."
(Under pressure the Middlesex DA appointed two other prosecutors to investigate what happened. Normally I would be concerned. But I know both. Carroll is one of the leading prosecutors in the country in striving to insure women are protected. I expect they will do an excellent job.)
The people I referred to are the district attorneys of Suffolk and Middlesex. I say in part because I also suggest the judges must take responsibility. Are they just rubber stamps or does their job also involve taking a closer look at the disposition they will impose on a case. I'll talk later about the district attorneys but for now I want to ask the judges who were involved in these cases, and in the case of the person alleged to have murdered Amy Lord there are several, what responsibility do you think that life time job confers upon you?
The Massachusetts Superior Court not too long ago had a judge named John Paul Sullivan. He was very chary of any recommendations from the district attorney and in some cases refused to even hear them. At sentencing he'd have in mind the facts that led to the defendant being in a position to be sentenced, he'd have the benefit of his probation department's thorough investigation into a defendant's background, and he'd make a decision based on his judgment as to the appropriate sentence. He didn't need to hide behind a prosecutor's recommendation but had the confidence to make a judgment and stand by it. Perhaps consideration should be given to making judges responsible for whatever happens to a person before them rather than letting them hide behind the prosecutor's skirt.
Any of the Massachusetts judges reading this would say "what nonsense, a superior court judge has the time to do that, but in the district court we don't have the time so we have to depend on the DA's to assist."  I wouldn't quibble with that – or at least that is the way it should be in superior court where a judge has more time to spend on each case. Although I'm told that there too, unlike what it used to be in Norfolk County where I plied my trade, there is a lack of time to adequately handle each case.
This brings me to my greater point which is the time must be made available to the judges to insure that they are able to take on the responsibility of doing all in their power to prevent future tragedies like we've seen over the past month.
So why would the cops hate me for saying what I just did. Mainly because to get the judges (and other court personnel) the time necessary to delve deeply into cases that have the potential to cause great harm we have to lessen the daily onslaught of cases that come before them. To do this we have to decriminalize the great majority of cases that are now criminal offenses. If we do  that, then the cops who bring those cases to the court will lose their court pay which is four hours pay just for showing up in court. I'll also talk about that later.
The first step in this process is to make every motor vehicle offense except those involving a police chase, death or bodily injury a civil matter. To do that we need a sea change in the way judges think. As I've often noted the legal profession unlike any other profession still operates the way it did in the 19th Century. We've seen the absurdity of not allowing television cameras into the federal court room in Whitey's case; well, that's not entirely correct they did have the cameras but barred anyone not in the courthouse from seeing what was happening.  What sense does that make?
On the state side you'd think that computers had not been invented an d the internet was still just a concept in a young Al Gore's head. Over 2 billion people in the world use the internet but the Massachusetts courts have yet to figure out how to use it to make life better for all our people. You just have to wonder whether the concept of giving a person a life time job such as the judges have causes their desire to innovate and improve things to come to a halt.
We, as a people, have to demand more from our judges. We have to expect they will not sneak away from responsibilities. We have to expect they too will prevent future Amy Lord or Jennifer Martel cases.