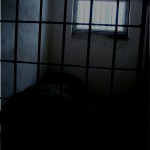 The Boston Herald reports of the man who shot at two police officers before he was killed was "Roudy Hendricks, 21, of Brockton. It said he has a "lengthy and violent" criminal record"
The Boston Globe reported of the man who was charged in the Amy Lord case, Edwin J. Alemany, that Suffolk DA Conley said: "Virtually every time he was before the court he was punished, and the sentences that were imposed were reasonable in the context that they were made at that time." Here again we have a case of a person judging his own actions, that is, investigating himself. Where's Adrian Walker on this?
Here's what else The Globe reported: "One case was a 2003 assault in which Alemany stabbed a pizza shop owner after the man confronted him for throwing a rock at his truck. . . .  Alemany pleaded guilty to assault and battery with a dangerous weapon and served six months of a two-year sentence."
My question is why are those two men on the street?
When I prosecuted I found a revolving door system in the district courts where in most cases a criminal's career went like this for each different crime committed : probation, probation, house of corrections, probation, house of corrections, house of corrections, probation, etc.  I'd see records of people who had ten different convictions over a period of time who fell into the routine of probation and house of corrections sentences. The reason I was seeing them is because the person had been alleged to have committed yet another crime. It never seemed to occur to any of the people handling these cases that something was wrong with the way these people were being handled.
Probation had not helped nor had house of corrections incarceration. The latter usually ranges between three months to two years. It also never seemed to occur to those in the court system handling these cases that each time that type defendant appeared before the court there were people out there who had again been victimized.
Seeing all this, I created a program where persons in this category who had been to jail on previous occasions who again were alleged to have committed a felony, where the person would go to state's prison, then that person should be indicted and we should recommend as long a period as possible for that person in prison. They would no longer be sentenced to the house of corrections.
In my position in the DA's office I could do that despite the opposition I ran into from various places, not the least being the superior court judges who didn't seem to look at the defendant but at the criminal act in front of them. Most of the cases were the type that would normally be handled in the district courts and that's where these judges wanted them to remain. The only problem was the district court could not sentence a repeat offender to prison. We took the heat and tried to do what the program set out to accomplish.
We've seen now that the crime rate in America has been falling. It is now at the lowest point in 40 years. The reason for this are not clear. With less crime there should be more time available to judges and prosecutors to get it right. Yet they still seem unable to do this judging from the above two cases and many others.
I'm not smart enough to figure out why the crime rates have fallen so drastically. Some have suggested that it may be because the incarceration rates are at or are close to an all time high. But figuring the incarceration rate against the population number the difference is negligible.
However, I do suggest that with crime down then those in the criminal courts should have more time to look at a person's record and figure out if the person is bad or not. If bad, then the person should be put away for as long as possible.
A few simple changes in our present behavior would prevent those who insist on leading a life of crime from being on our streets. One simple change would be legislation forbidding a person charged with a felony from going to he house of corrections if he has been there on two previous occasions.
: