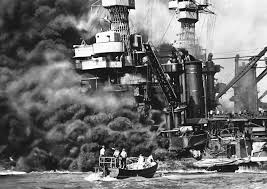 You hardly hear a mention in Boston about the man Jim who allegedly terrorized Boston and its environs for 25 years. You don't even here much about Jim from those in the media responsible for hyping up his reputation in order to line their pockets with money. It's almost as if he never existed.
The strange thing though back then when Jim was allegedly terrorizing Boston and the surrounding area for 25 years almost no one heard of him. If you were not from South Boston a small peninsula off the eastern part of Boston which has around 35,000 inhabitants, or a member of law enforcement involved in investigating organized crime, or a fellow gangster you were unlikely to know he existed. I remember talking to a Boston Police captain who had spent many years on the force mostly as a detective. He told me in all the time on the job he had only seen Jim once or twice.  The captain did most of his work downtown Boston. Jim hardly ever left South Boston other than to go to his home over the Neponset River Bridge to his condo in Quincy.
It's not to say he was a good guy by any means. He was pure evil as is anyone who murders another for profit. It seems all of his murders were done in South Boston or close by. All of them involved people involved with him in his criminal enterprise except for some bystanders who happened to be with those he sought to murder. He was accused of probably twice as many murders as he did but that matters little.
There is little doubt Jim did murder upwards of ten people, maybe less but no more. Shocking as that might seem those who turned against him murdered many more than he did. One I call Murderman, for what else could you call a person who bragged about murdering 20 people. Another I call Benji Ditchman not just because he murdered over a dozen. It was because he murdered two young women and then tried to say Jim made him do it. How many guys have been told by other guys to murder their girlfriend because she is breaking up with him? How many guys tell a father to murder his step-daughter, yes the young girl who called him dad, because she had fallen into a life of shame occasioned by having been continually sexually molested by her father, Benji. since she was around 12-years-old.  There were others who turned against him for deals. The local head of the Mafia and a guy called Two Weeks who only admitted to murdering five.
It seems Benji and Murderman have been back on the street for years. Jim is in prison for life in Florida. But two other people who murdered no one are still in prison. Catherine Greig, 66 years old, who never committed a violent act in her life has been in prison since June 22, 2011. She is due to be released on September 29, 2020 after she does more than nine years. Two Weeks did 6 years for 5 murders; Murderman 12 years for 20 murders; Benji after doing eight years has been living large courtesy of the US attorney since 2003.
Oh, I forgot to mention Catherine Greig's crime. She was the girlfriend of Jim. She knew nothing about his murders. She was in love and went with him while he was on the lam for 16 years. She got the highest sentence ever for a woman in her position and then when she refused to work for the government against her boyfriend more years were added onto her sentence.
Then there's poor John Connolly. He's 77-years-old. He's been in prison since 2002. He's a former FBI agent who handled Jim and Benji as top-level informants. He's scheduled to get out on the Twelfh of Never.  In other words he's scheduled to die in prison as if he had  received a death sentence. He never fired his gun at anyone. He's in prison because Murderman and Benji lied about him putting him into their nefarious plans so that they could get sweetheart deals.
I've written about him before. Nothing like it has ever happened before in our judicial system. He's being treated worse than people at Guantanamo. Unfortunately I sometimes forget about him and Catherine because it is too difficult to keep them in mind. But on this day of remembrance we should not forget them.