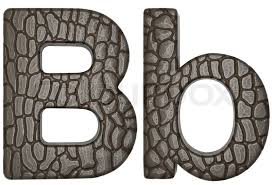 The New York Times a week ago said it is now going to capitalize the word black.  NYT's Dean Baquet explained: "We believe this style best conveys elements of shared history and identity, and reflects our goal to be respectful of all the people and communities we cover."
The NYT's national editor, Marc Lacey, said. "But for many people the capitalization of that one letter is the difference between a color and a culture." The NYT quoted Destinée-Charisse Royal, a senior staff editor in the Graphics department who said: "My thought was that the capital B makes sense as it describes a race, a cultural group, and that is very different from a color in a box of crayons."
The NYT looked at capitalizing "white and brown in reference to race."  It decided that," both will remain lowercase. Brown has generally been used to describe a wide range of cultures. As a result, its meaning can be unclear to readers; white doesn't represent a shared culture and history in the way Black does, and also has long been capitalized by hate groups."
Talk about gobbledygook. Are we to decide how we treat words by how hate groups treat them? How is it the word brown represents a wide range of cultures and black only one cultural group? Is black different from a color in a box of crayons while brown isn't?
What is a shared history and identity that whites seem to lack? It would seem that the opposite attains: how many times have we heard complaints about whites in America suppressing people?
Ms Royal who is against the words "African-American" said: "Broadly speaking, when you are looking at a group of people of African ancestry in the United States, you do not know if they identify as African-American. You do not know if they were born in, say, Ghana or if they were born in the Bronx like I was."
How is that a "shared sense of history, identity and community?"
Jesse Jackson on the other hand said:  "We built the country through the African slave trade. African-American acknowledges that. Any term that emphasizes the color and not the heritage separates us from our heritage."
Which leads me to ask how do you tell who is black or who is brown or who is white?  Do you write about two cousins one from an interracial  family who appears white and one from black parents: the white cousin and the Black cousin? Does the white cousin not have a shared since of identity and community as much as the black cousin?
Then the AP pitched in:  "The change conveys and essential and shared since of history, identity and community among the people who identify as Black, including those in the African diaspora and within Africa."  I have difficulty seeing how black folk in Africa have the same history, identity and community as black folk in the United States.
The AP  went on: "The lowercase black is a color, not a person." Are we to believe if we use the words "black man" we are not referring to a person but a color?
Yet, now get this, the AP will still use the lower case white and brown. Does this mean if I talk about whites or browns doing something I'm talking about colors.? When people complain the country was founded by whites are we to believe a group of white colors got together and established it? When folk complain whites are oppressing them is one color from a box of crayons doing it?
I hope our black citizens do not buy into this change. As I see it the reason for this is to tell the black folk "look, we recognize you haven't been treated fairly in America. Now here's what we will do for you. We'll capitalize the word black. Now you can forget about the past injustices and present grievances. If you don't mind go away and don't bother us again."
Then having felt they accomplished a great deal, while actually accomplishing nothing, these newspaper folks pat each other on the backs pleased with their intrepidness in the face of no opposition. It does nothing for the black folk. The white folk who run the media groups who made the decision aren't particularly interested in helping black folk, they just want peace and a good feeling believing they made a heroic effort in capitalizing the word black. A lot of damn good it does on the ground.
Perhaps the greatest enemy the black people have in America today are the white folk who want to decide for them how they are to live and be perceived. A slight knowledge of their history would show how one of the greatest setbacks for the black folk was the creation of the National Association for the Advancement of Colored People. (NAACP)
A few years earlier to its founding there had been the Niagara Movement. That was a group of young educated black men who gathered at Niagara Falls and came up with a radical program to demand that black people be afforded equal rights with white people. Those being the days of Jim Crow and Separate -But-Equal it meant these black men aided by a few black women were pushing for equal rights in a society hell bent on not giving them those rights. Yet they thought if they stayed united and kept on course they could accomplish that goal.
A group of well-intentioned white men and women decided to set up a new organization, the NAACP. It had only one black man on its board, W.E. B. DuBois. The whites controlled it. Its stated purpose was to aid the black folk. It was in truth to be a counter force to the militants. It sucked all the funding away from them; without funds they lost much of their power.
The capitalization of the word black is nothing more than a sop. Such things like that have been done in the past and quieted the black folks complaints for a generation. Will it work again?