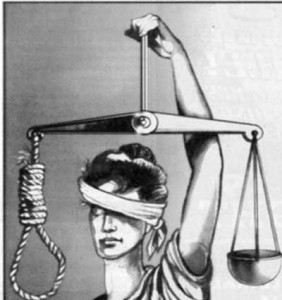 Jerome's first question related to his inability to find anything that happened as a result of the information Whitey gave to the FBI. He wanted to see some record of arrest of bookies, loan sharks, drug dealers, arms dealers, bank robbers or of any criminals attributed to Whitey.
I asked him to find out the identity of three people along with "Little Al." I suggested that would help him figure things out. The three men I referred to were African-American informants that were used under J. Edgar Hoover to infiltrate the black newspaper publishers. "Little Al" was a bug that was put into a Mafia meeting place in Chicago.
Jerome in one of his most recent post did not mention whether he had done what I asked and analyzed it in relation to his question. He did however point to a comment by Kerry with approval. Kerry suggests Whitey was not an informant, he did nothing for the FBI, and received protection under false pretenses.
Had Jerome discovered the identity of those people and mixed in "Little Al" as I hoped he would, he would realize why they all were useful to the FBI. It was not because their information resulted in people being arrested but because the FBI is anxious to know what was going on.  Its business is to gather information which is necessary if its agents are going to be effective investigators and carry out their mandate of protecting the United States.
The FBI in the early 1900s wanted to know the political leanings of the black publishers. It feared the goals of the Third International may have been adopted by them.  In the 1960s It wanted to know what the Chicago mob was planning or had done. Throughout its existence the FBI has used tens of thousand of informants who did no more than give it information. It used this information in ways to suit its purpose. Some I assume was used in a lawful manner; other, well look at COINTELPRO.
I sought to impress on Jerome that an informant plain and simple is one that provides information. I read an FBI report where an FBI agent had an informant who just gave him information on what was going on in the neighborhood. One report had him saying he saw Whitey going into a ice cream store and coming out with a cone. This informant was being paid to tell the agent what was happening in a certain area of the city.
Using the broad definition it is clear White was an informant. He gave information that went into his file for the FBI to use. That some people say a lot of it was worthless doesn't matter; that other stuff was wrong, like when he told Agent John Connolly that the Charlestown guys murdered Halloran, doesn't matter. What he did is provide information. That makes him an informant.
In front of me now is a report by FBI Supervisor James Ring dated 10/17/84 in which he says he has met with Whitey and Stevie four times. They told him they "were under intense physical surveillance . . . [t]hey knew from their sources that District Attorney WILLIAM DELAHUNT had specifically targeted them as subjects . . . ."  Isn't that giving information?
The FBI SAC added to the report of Ring:  "requesting that the case Agent [John Connolly] . . . summarize any information provided to him by the source or sources regarding any information they furnished relating to any law enforcement activity directed toward the sources."
The FBI wanted to know what other law enforcement agencies were doing. It was seeking that information from Whitey and Stevie. Connolly responded on November 1, 1984 with a five-page report giving information he received from Whitey about the various instances that other law enforcement agencies had tried to get evidence against him. He wrote "Sources . . . are not sure of the motivation for the increased attention, they believe it has its inception in Quincy which means District Attorney DELAHUNT to them!" 
For those who don't know it, for years I was the one in Delahunt's office who ran the operations that were aggravating Whitey. Keep that in mind when you hear people say that somehow Whitey because of his brother Billy had a pass to commit crimes. He never did on the state side where if Billy had any ability to help him that would be where it was.
My office, the state police, the Quincy police and other local police agencies had no reluctance to go after Whitey. Billy was never a consideration, a hindrance or given a thought one way or the other. The inability to bring him down was not for lack of effort. It was because of the FBI's Top Echelon program designed to protect its informants.