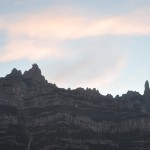 For those interested I will collect sites that have these photographs and let you go to them.  This will insure the photographer gets proper credit.
I'll also try in the future when I refer to an individual to link to a site that has his photograph.
Pictures of Whitey with Teresa Stanley, Billy and Jackie Bulger when younger, and Chris Nilan are shown here.