(My blog site was not operating properly yesterday so I delayed this post until today.)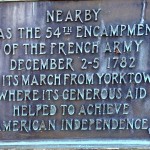 Whitey Bulger was not supposed to go to trial. He was probably never supposed to be captured. A secret hope existed in the bowels of the prosecution arm of the Department of Justice, especially the FBI, that he'd slide into old age and pass on.
The history of the era would be clamped shut. The popular mindset of beliefs would be cemented forever: that there was only one bad apple in the FBI; that the totality of all that was venal and corrupt, even the spread of illegal drugs, was mainly the responsibility of one man, Whitey; and that he was aided by his brother in carrying on his activities.
If only Whitey had slipped away quietly those "truths" would never have been questioned. A big red stamp would be put on his obituary: FACTS DETERMINED: CASE CLOSED. Voices of dissent would have been effectively quashed. No audience would care.
You are thinking, if that's the case, why did they capture him? Why not leave well enough alone? Why kick the sleeping monster?
Here's what happened.
A person named Jim posted a comment on my blog. He wrote: "I always found it interesting how closely he was captured after Bin Laden, specifically after Pakistan said this regarding Whitey after accusing Pakistan of protecting bin laden." He referred me to an article in The Atlantic written on May 2, 2011. In it a reporter wrote that he had just talked Husain Haqqani, Pakistan's ambassador to the United States. The ambassador was responding to the criticism of Pakistan for its inability to capture Bin Laden.
He said, "If Whitey Bulger can live undetected by American police for so long, why can't Osama Bin Laden live undetected by Pakistani authorities?"
You can be sure if he said this to a reporter he was only repeating what he said to the Secretary of State Hillary Clinton and others in the State Department. He and other leaders of the world were telling the US to wash its own dirty dishes before complaining about others. The flight of Whitey Bulger had become a topic that foreign leaders were now using to shut their ears to American complaints and to toss back in Uncle Sam's face.
You just know what happened after that. The State Department went to the president's people and complained that the inaction in finding Whitey was hurting the US. It was no longer a domestic problem that could be covered up, it had become an international scandal that the guy on the Top Ten Criminal list next to Bin Laden had been wandering around free for 16 years and no one in the vaunted FBI, the oft called best investigative agency in the world, could find him.
So the word went out, we don't care how embarrassed the FBI may be if they capture Whitey, its inaction is harming the United States. The president put pressure on AG Holder who did the same to the FBI. Then the full court press began and the man who had grown up in St. Monica's parish in South Boston was found in Santa Monica, California living with the woman who he took with him on his 16 years flight, Catherine Greig, who is now incarcerated for 8 years, as I noted a much higher sentence than has been meted out to Mafia leaders in recent years, because she stuck by her man.
On May 1, 2011, 133 days before the 10th anniversary of September 11, 2001, Osama Bin Laden was caught and killed. 53 days later on June 23, 2011, Whitey, who had been on the lam for 16 and a half years was captured.
It should have been apparent to all of us that this was occurring. I believed that during the first decade the FBI didn't want him taken because of all the things he knew. I know all those guys who wrote their books thought the same thing or they wouldn't have put them out.  I believed he was captured because most of the agents who had worked with him had retired. That was a dumb. I should realize, as I wrote in my book Don't Embarrass The Family, agents don't matter, it is the FBI's reputation that counts. Jim's curiosity about this coincidence brought all this to light.
Whitey's capture opened a hornets' nest. Everything that was done in the past was reopened. Things looks a lot differently now that Whitey is on the scene to tell his side of the story.  A fresh look back at the one-sided unquestioned politically correct propaganda shows things are not quite what they appeared at the time.
J.W. Carney's (he's not a "go along get along" type lawyer – he's the kind you need when you're in a real battle) determination to defend Whitey, as he should be defended under our Constitution, has opened a door that we were told was sealed forever. His November 2, 2012, motion for discovery asks that the many secrets that lie behind that door be revealed. He wants to know what exactly was known to the DOJ attorney's and the FBI about Whitey's deal with O'Sullivan and much more like why aren't people that the DOJ attorneys know were involved in murders not being prosecuted. We may finally find the whole truth about this sordid era which will certainly contradict the idea of one rogue agent, one bad guy and one bad politician that we've been spoon fed for years by the feds and the media.