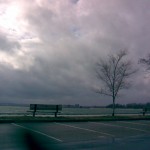 Over the last three days we went into Whitey Bulger's claim that Assistant U.S. Attorney Jeremiah O'Sullivan gave him immunity. We've seen that the only people who would know about this are Whitey, his handler, FBI Agent John Connolly, and O'Sullivan. The prosecutors have made much of O'Sullivan's denial that he gave immunity but the actions of O'Sullivan when viewed in a critical light, beyond the self-serving denials, show that it is quite probable that he had that arrangement with Whitey. I expect Whitey will testify he got immunity and from press reports John Connolly will testify to the same thing.
The media reported last Thursday that J.W.Carney, Whitey's lawyer, filed papers making this claim. One person in the media went out to the usual contacts, some of the families of the victims, seeking their opinion. As expected, it was reported that they scoffed at the idea the federal government would give people immunity for murdering people. It would seem to be a far-fetched notion to persons not familiar with the operations of the Justice Department and FBI. It is not to us who have seen them operate in the matters surrounding Whitey.
In the comment section on my blog we have been talking about one person who is believed to be getting immunity from the feds at the present time for the murders he may have been involved in. This man is Patrick Nee who wrote a book about his exploits as a gangster calling himself a criminal. Nee brags how he tried to murder Kevin Daley shooting him twice from several feet away, then standing over him shooting him twice more with a .38 automatic, and finally kicking him in the face. He tells how he was involved in a gun war with another Southie gang.  He tells how Billy O'Sullivan, the top gun for the Killeen gang, was killed, as well as Donald Killeen. As expected, the guys he identifies as killing them are dead although some suggest that he left out one participant who was very close to his heart.
In 1972 Nee finally sought a peace conference with Whitey who was a member of the Killeen gang. They met at a restaurant and, as Nee wrote: "Whitey and I were now officially partners . . ."  He writes later talking about the time around 1974 or 1975 "Whitey and I were still in complete control of South Boston, . . ."
In May 1982 Whitey, and many believe Nee, killed Halloran and Donohue. The feds have evidence that he did it. Apparently Stevie Flemmi testified to that fact. Kevin Weeks is covering for Nee saying he wore a ski mask when an independent witness says he wasn't masked. Isn't Nee getting immunity from the feds if he's the other gunner with Whitey?
Then there's the killing of John McIntyre. He was the first mate on the Valhalla which made the trip to off the coast of Ireland and unloaded several tons of weapons for the IRA. When the Valhalla got back to Boston, the feds were looking for the crew and the people involved in the transaction. Nee was up to his ears in it, Whitey, according to Nee, backed it but half-heartedly.
It unclear whether McIntyre ever met Whitey. He was a skilled marine mechanic who was needed to keep the Valhalla running.  His only prior criminal involvement was as a member of a crew on a ship carrying marijuana. Yet the feds allege that Whitey murdered him.
Nee who had the motive to murder him says this of his murder. A grand jury was investigating the Valhalla and the heat was building. McIntyre was apparently going to give evidence to it. Nee writes, "Whitey asked me to bring McIntyre to see him at my brother's house on East Third." He drove to East Boston, picked up McIntyre, told him Whitey wanted to see him, and drove him to his brother's house. He brought him there and walked into the living room and saw Whitey, Stevie Flemmi and Kevin Weeks sitting in there. Whitey "asked to speak to John alone in the kitchen."   Nee writes, "I had some business at the club and told them I'd be back. I returned to my brother's house an hour later."  He returned and found Whitey, Stevie and Weeks in the basement and McIntyre lying dead on the floor.  He helped bury him in the cellar.
Kevin Weeks writes about the same incident which took place on November 30, 1984, saying  McIntyre was told by "another guy" who we know is Nee that he had to drop off beer at a party on East Third Street. They arrived around noon. Nee, carried in a case of beer and went out to get another one. McIntyre came in with a case and was immediately grabbed and tossed to the floor by Weeks. McIntyre remained a captive for six or more hours tied to a chair while being questioned by Whitey.
Nee has the motive to kill McIntyre. McIntyre is murdered at his brother's house. Nee admits he brought him there and was there all but an hour. Nee admits burying him. Weeks said it took over six hours to kill him. Nee has him dead in an hour. It seems clear from this evidence Nee was involved in McIntyre's murder. That he isn't being prosecuted means he has been given immunity for this by the feds and he is probably a top echelon informant.
If right up to this date Nee, who is Whitey's partner, can be given immunity by the U.S. Attorney's office for his murders, why is it so difficult for people to accept that Whitey also was given immunity.