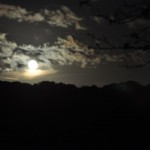 I wrote earlier today about Catherine Greig.  I hate to write another post on the same day but I realized that yesterday the New England Crime Boss Anthony L. DiNunzio was to be sentenced so I wanted to see what happened.
I found  a release by the Department of Justice (DOJ) on this matter.  The first sentence reads: "Anthony L. Dinunzio, the acting leader of the New England La Cosa Nostra (NELCN) crime family, was sentenced today . . . "   The assistant U.S. A.G. Breuer said,  "Anthony Dinunzio and his NELCN subordinates used threats of violence to extort protection payments from business owners throughout the state, and his sentence sends a powerful message about the department's determination to hold mafia leaders and associates to account."
Wow!
He went on to say:  "Prosecution of Mr. Dinunzio and his fellow LCN leaders, members and associates was a true team effort, in which attorneys from the Criminal Division and this office, the Rhode Island State Police, the Providence Police and the FBI all played a critical part. As a result of their painstaking, excellent work, Mr. Dinunzio and his fellow career criminals are going to federal prison for long periods of time.  Rhode Island, and New England as a whole, is a better and safer place today as a result of their work."
Wow!  New England is a safer place.  This guy is really going be hit with the book.
You know what it takes to be a Mafia crime boss. Just to get into the outfit you had to have made your bones by killing someone. I can see how putting him away will make us safer. I have to assume Dinunzio got basketball numbers since I don't recall anyone saying Greig was a threat to the public well-being.
Let's see, as I mentioned earlier, Catherine Greig who accompanied Whitey on his flight and lived with him for 17 years without getting into any criminal difficulty got 8 years in prison.  Mafia boss Dinunzio who has dedicated his life to crime had to get, well let's see.  Here's a Boston Globe headline: "New England mob boss gets 6 years in RI shakedowns"  He got two years less than Greig.  Let's see the Herald headline: "DiNunzio sentence sends 'powerful message' 
What is this 'powerful message' the DOJ is sending us.  We see that if one joins the Mafia, dedicates himself to a life of crime, becomes the head of a family, extorts businesses and makes New England unsafe that he'll do six years; if one falls in love with a vicious hoodlum thought to have killed 19 or more people yet who never commits any criminal offense herself other than hiding out with him when he's on the lam then she'll do eight years.
I can't quite figure what the message is.  Are the feds upset that Catherine lived with Whitey without the benefit of clergy? It's certainly not that she associated with Whitey that she's so severely punished because all the other criminal associates of Whitey got the equivalent of a hardy handshake considering their criminal activities.
Ah, now I know. She didn't become a rat. Stand up to the feds and keep your mouth shut then you get hammered. It may be the way business is done by DOJ and by the judges in federal court but for one thing it's quite clear the punishment does not fit the crime and when that happens one wonders at the arbitrariness of justice.