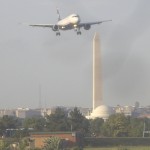 Retired FBI Special Agent John J. Connolly, Jr. (no relation  to me or to the Patriot's  right guard #63 Dan Connolly) sits in a Florida prison in Chipley, Florida.   Chipley is just a bit off Route 10 about half way between Pensacola and Tallahassee.   Connolly spent his sixties in a federal prison doing a 121 month sentence which he wrapped up on June 28, 2011 just as he slipped into his seventies.  He celebrated his 72 birthday in Chipley.  He was Whitey Bulger's handler for the FBI.
You've all read he was a corrupt FBI agent and probably accepted that as a fact and moved on.  I went to his trial and was satisfied with the outcome.  I thought the media was pushing it a little bit with its statement calling him corrupt but let it pass for literary license.  The reason I thought it an overstatement or simplification was it left the impression that Connolly in his relationship with Whitey was found to have done some real bad things.
The charges against Connolly broke out into two parts: things he did while a FBI agent when he handled Whitey, and those he did after he had retired.  Get this: he was acquitted of everything he did as a FBI agent except for giving a case of wine with a thousand dollars to his supervisor, Agent John Morris, as a gift from Whitey.  He was acquitted of all the serious charges connecting him with wrongfully giving information to Whitey that resulted in harm to others.  One of those charges he was acquitted of was giving information to Whitey about John Callahan who was murdered in Fort Lauderdale by John Martorano.
Now something quite out of the normal happened to Connolly —  it wasn't that he was indicted in Florida for the matter the Boston jury acquitted him of making him face the same charges twice.  That's unusual.  But what I'm talking about is something else.  Something that rarely happens in this country.  He was tried by a state jury for acts performed as a federal agent.
The normal thing that happens if a state thinks of indicting a federal agent for acts performed while working for the federal government (which almost never happens) is the federal government will rush into federal court to stop the state from proceeding.  Now consider Connolly's case.  Never mind rushed, no one ever walked into federal court to stop the prosecution even though the act for which he was being indicted was performed while he was a FBI agent.
That's bad enough but think of this, one of the main prosecutors in Connolly's Florida case was a federal prosecutor who went to Miami to assist in his trial.  Without exaggeration, this is the first time this ever happened in the history of the United States.  And you want to know something, as far as I know, no one, not even Connolly's lawyers raised a peep about it.
I've written before on this issue mainly discussing the FBI's failure to back up Connolly and the failure to determine the parameters of a FBI Agent's duties with respect to handling top echelon informants who are known to be murderers.  I've mentioned how Connolly's appeal was given short shrift by the Florida Appeals court which refused to write a decision telling us why Connolly's solid legal arguments were wrong.  I've written how upside down it seems that Connolly will die in jail and the people with multiple murders on their hands walk free.
By the way I'm not a fan of John Connolly or perhaps I should say the FBI in its use of Whitey.  But as I said the other day when I wrote about Martorano, I do get exorcised when I see a what I believe is an injustice.  I have to throw Connolly's Florida trial and his present imprisonment into that category because it is so unique and the punishment so out of line with historical precedent.