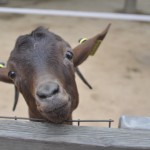 Reading the recent filing by Whitey's lawyer's J.W. Carney and Hank Brennan I see that some of the questions that have puzzled me which are being discussed between persons who have commented at my blog home site and myself are being brought forth for discussion and resolution.
These questions relate to prosecutors, the payments they give to their witnesses to testify, and to their knowledge of the truthfulness of their testimony.
The prosecutors sit down with gangsters they jam in like Weeks, Flemmi, Morris or Salemme and say we'd like you to give us information on someone, in this case it was Whitey Bulger. The gangster will say "what will you give me?"  The prosecutors respond, "tell me what you have on Whitey and we'll see what we can do." Obviously the better the information the better the deal. The gangster then gives the information in what is called a proffer. Then the bargaining begins. The more the gangster offers the more the prosecution will do for him. Some bargaining takes quite a while  It took a year before the prosecutors could come up with enough goodies to get information from Murderman Martorano.
One problem the prosecutors have is they are dealing with gangsters who are liars by nature and are not constrained by any morality to do anything other than what benefits them. If you can shoot someone in the head what can't you do? Some ask how can you deal with a person like that under any circumstance. Others suggest that putting liars on the witness stand knowing they have or will lie is offering perjured testimony.
Prosecutors may have the right to use paid witnesses, but they do not have the right to use witnesses who perjure themselves. Here's the prosecutor's dilemma. May a prosecutor use a witness that will lie about some things but not others.
It reminds me of the conundrum I faced as a Catholic kid. In CCD the nun drew a big circle on the blackboard. She said that's what my soul looked like. Then she took a piece of white chalk and made little ½ inch marks in the inside of the circle. These were venial sins, she'd say. She'd go on and on with these marks but there always remained a good deal of black. Then she'd turn the chalk on its side and in a few seconds would have obliterated all the black. She'd explain that was just one mortal sin. It was worse than millions of venial sins.
My question is are there venial perjuries that a prosecutor can overlook that make it okay for him to allow a witness to testify (or if during his testimony he tells venial perjuries to allow him to continue to testify). I think we can agree that mortal perjuries are disqualifiers. In my Catholic catechism I had lists of what were venial and mortal sins to refer to. I don't think the prosecutors  have such a manual so we're trying to figure out what standard is used.
Take Kevin Brutalman Weeks who goes around intriguing and exciting  suburban audiences with his tales of murder and beating up people. It is apparent he lied at the Connolly trial in Boston. He said when he teamed up with Bulger and another person to kill Brian Halloran and Michael Donohue, he didn't know the other person. Obviously you don't go to a murder with a stranger so the other person is someone who is alive and who he is covering up for. He said the other person wore a ski mask but witnesses suggest that is a lie. Is it all right for  prosecutors to let Weeks tell that lie if they believes other parts of his story?  It's obviously perjury, lying under oath, but is it venial perjury that doesn't blacken the case.
Then there's Murderman Martorano who wrote a book bragging about how he courageously murdered twenty unarmed people. I learned from defense counsel's filing that Murderman got  a bonus of twenty thousand dollars from us taxpayers when he was released from prison.  It' s not enough that he only did six month in jail for each murder, they gave him a $1,000 for each of the people he murdered. $20,000 as a tip. I didn't read about that in his book.
Is it only a venial perjury for Murderman not to tell of all the inducements he got for his testimony like this promised bonus? Or, as I noted in my book Don't Embarrass The Family, that when he came to testify against Connolly he didn't have the prison pallor usually associated with murderers doing prison time.  I said he had "a bishop's belly" showing he's had a top-notch meal plan. He seemed well rested and tanned. Isn't that an inducement to a murderer that he'll be treated well in prison? Is it a venial perjury to leave that out? What if he lies about how he killed people? He's told different stories about killing Tony Veranis. Each one though has Tony pulling a gun on him, but as Murderman bragged, he was faster. The only problem is the autopsy showed Tony was shot in the back of the head.  That a venial or mortal perjury.
I've read where one person has pointed out that all the testimony about Whitey Bulger has been purchased. I pointed out that the only people who can purchase testimony are prosecutors. In my book I note that because a prosecutor is allowed to do this he or she has to be under a higher obligation to ensure that the paid witness does not lie or skirt around the truth. If you read the book you'd see an aspect of the Connolly trial that I found very strange was that the prosecutors were allowed to ask leading questions on direct examination (questions that require just a yes or no answer and suggest the answer) while on cross-examination it would have been easier to find a flea on a buffalo than to get a direct response from the gangster witnesses.
When Murderman testified at FBI Agent John Connolly's trial he didn't mention as he did in his book how he pulled a fast one with the help of the government. They schemed to justify the great deal he received by saying he would testify against a group of guys from Southie he didn't even know. Is it important to know that Murderman and the feds came up with a plan to deceive the public? If they were scheming to do one thing, were they scheming to do others?
The filing by Whitey's defense team suggests he received a lot more from the government that we still have no idea about. Tomorrow I'll tell you what the defense counsel are still looking for in this area and how they are suggesting it is not far-fetched to believe the government allows people to get away with murdering other people.