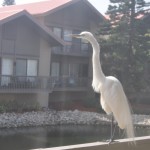 Yesterday I wrote about Whitey's one way to freedom. It is not through being acquitted before Judge Stearns in Boston of all the murder charges. That would help but it doesn't spring him because the southern states of Florida and Oklahoma are waiting to try him and fry him for murder. His one way is to convince the jury that Assistant U.S. Attorney Jeremiah O'Sullivan gave him immunity for all his crimes in return for being an informant for the FBI. If he had the federal immunity, he not only gets off on the federal murder charges but the states will be unable to prosecute him.
J.W. Carney and Whitey are going for the whole ball of wax. They know that 90% is not enough, it has to be an outright win. That's why Carney is taking such a dogged approach to this case, probably more so than any other case he handled. He has to take a two tiered approach. spread doubt about Whitey's involvement in as many murders as he can and convince the jury Whitey had immunity.
He probably knows he can convince a jury that Whitey was not involved in all 19 murders. (I know the burden is not on the defense to establish anything but in these gangster type cases reality suggests that despite the legal fictions the gangster must convince a jury beyond a reasonable doubt he wasn't involved.) He also knows that the more the jury doubts the government case, the greater the chance it will sign on to all of Whitey's case, immunity being the big part.
We've discussed the first five murders that Whitey is alleged to have committed. These were all committed by Martorano (and his mysterious friend/relative) without Whitey having either a gun or firing a shot. It's likely no jury will convict Whitey of those especially after getting a taste of Murderman Martorano's act. We'll go into the others later on, but on some of them it will be harder for a jury to acquit Whitey, not that it won't. Carney has to go after each case and make the jury think that government's evidence on each one is weak, that's why he needs the time not only to go through the volumes of documents he received but also to go out and do his own investigation to undermine the government's case.
All these crimes are of ancient origin so doing this won't be easy but to carry off his planned escape to freedom for Whitey, this has to be done. The more the jury shuts its eyes to the government's pitch, the greater Carney's chances of pulling a rabbit out of the hat. That's why the government is pushing for trial and Carney is delaying.
The rabbit is convincing the jury that even though Whitey may be guilty of some of the murders he was given immunity for these actions by AUSA O'Sullivan. As you can tell, the fewer the number of murders the jury is going to nail on Whitey, the easier it will be for them to accept the immunity argument. If the jury found he committed only one or two, they'd buy into the immunity. If it found 15 or 16, it would be reluctant to do this.
According to the Herald the prosecutors have scoffed at the suggestion that Whitey had immunity. The prosecutors responded last Friday that "O'Sullivan himself testified under oath before Congress he never extended immunity to either James Bulger or Steven Flemmi." That's true, in so far as it goes. What the prosecutors are not saying is that O'Sullivan also said things that contradicted that statement before the same Congressional committee.
O'Sullivan died at age 66 so he is not available. His testimony before the Congressional committee was confusing. I don't think the prosecution team should be relying on it that much. Carney will be able to show that most of it was internally self-contradictory.  Without going too much into those contradictions now, O'Sullivan said the only evidence he had against Whitey and Stevie was that they cut up the money in the Race Fixing case, the case in which he decided not to indict them.  The evidence produced by the committee showed he had evidence that linked them to all parts of the scheme rather than just splitting the money.
For now lets just say that J.W. Carney and Hank Brennan, Whitey's lawyers, have enough evidence to show to a jury that what O'Sullivan said to the committee is unreliable and self-serving. He made lots of statements that he ended up taking back or modifying under questioning. The big question that the committee members kept asking: "how is it you knew Whitey and Stevie were murderers and you had plenty of evidence to show they were involved in race fixing and you knew that they were two of the seven leaders of the Winter Hill gang and you indicted all the other leaders except them?"  O'Sullivan had no answer to the question that was not changed or contradicted.
A jury will say, that's fine, O'Sullivan denies giving them immunity and we should not believe him, but what evidence is there that he gave them immunity. In other words, Carney and company have to give the jury something to hang its hat on. It can't use Agent Morris. He is a professional liar and has already said he did not know why they were working with the FBI as informants. That leaves Whitey, who will testify to this. A jury will want more than Whitey's testimony. Will they get more?
The answer is, "of course."  It will have evidence from an FBI agent who will testify about a meeting that occurred in a hotel in the late 1970s that was set up at the request of O'Sullivan. He will say at that meeting O'Sullivan told Whitey in exchange for his being a top echelon informant and betraying his associates, he will be immune from prosecution.  I'll go on with this tomorrow.