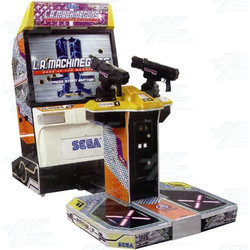 The Boston disease is the idea that whatever happens in Boston is the most important thing in the world or at least has worldly significance.
That is how James J. "Whitey" Bulger was hoisted to the pinnacle of criminals even though a true analysis would show he was little more than a tough guy who went along with others who liked to murder people.
Despite that, here is how authors Gerard O'Neill and Dick Lehr wrote about him: "This is Whitey Bulger's life story, the story of the most notorious crime boss in twentieth-century America . . . "
Pretty impressive if one does not know the definition of notorious which the Oxford dictionary tells us is: " Famous or well known, typically for some bad quality or deed." Truth be told, when Whitey fled from the City of Boston in December 1994 upon receiving notice he was about to be indicted for racketeering he was far from famous. Most people never heard of him. Even the writers who now tell us of his notoriety in 1988 in writing about him said nothing of it other than noting he was a hoodlum and an FBI informant. They said nothing about his murders all of which have been attributed to him had ended before they wrote about him.
True he did become notorious when all the Boston media started to make him into something that he wasn't, but the authors do not make clear that his notoriety came after the media created him into a monster. It was not during his time of committing crimes. It is like writing that Benghazi was a notorious Lybian city. True, it is now.. It wasn't well known in the United States before the American were murdered there.
Why I mention this point is the use of the term notorious would be corrupted by others who would wrote about Whitey. We would read that he terrorized the City of Boston for 25 years. Hardly could it be true if a person is practically unknown that he could terrorized people.
O'Neill and Lehr do not stop there. Here's where they jump the shark having been badly infected by the Boston disease. they write: "In the annals of crime in the United States,  Whitey Bulger today stands at the front of the line that includes John Dillinger, Al Capone, Bonnie Parker and Clyde Barrow, and, more recently John Gotti. His list of victims matches or exceeds that of any other crime boss, . . . "
Truth be told if there were a line Whitey would not even be in front of the people he was associated with in Boston: John Martorano, Steve Flemmi, Howie Winter, Joe McDonald, or even Frank Salemme. All of those men in Boston were more vicious and murdered more people than Whitey.  You'll notice I'm not including Mafia guys Raymond Patirarca (from Rhode Island but controlling Boston),Gerry Angiulo and Larry Baione.
Of course it is silly to suggest he'd be ahead of Gotti and Capone who really were crime bosses. If you ask anyone among the criminals they intimidated who was the crime boss after Whitey rose to the top of the Winter Hill gang, you'd probably find out that most people feared Steve Flemmi. At best it can be said Flemmi and Whitey were at the top of the organization unlike those others who ruled alone.
As far as vicious criminals, you may want to check out Kayo Konigsberg, who was probably involved in murdering  John "Fats" Buccelli in Boston after he murdered John Earle in New York City. He didn't go up to lie down after a murder, he thrived on murdering people.
Here's what you should know about Whitey. He is simply a creation of the media affected by the Boston disease and a hatred of his brother Billy. He was protected by the FBI as was Steve Flemmi and other killers who were incorporated into their Top Echelon Informant program. That's it. His murders are not remarkable. All of which he is credibly accused of doing were in South Boston other than one a couple of miles away on Morrissey Boulevard. He never was a "have gun will travel" type hit man as many others such as Elmer "Machine Gun" Kelly.-
In fact, he is not know to have murdered anyone without others being there to help him. An impartial analysis of his murders which considers the other evidence and motives relating to them could suggest that they numbered four. He and Flemmi used machine guns to murder Eddie Connor, he and Pat Nee did the same when it came to Michael Donohue and Brian Halloran, and, he and Flemmi and his sidekick Kevin Weeks murdered Arthur "Bucky" Barrett.
Consider that. Three of them were far off hits shooting as if one were at an arcade at an amusement park or in a video game; only one was up close and who knows what really happened there. The guy present in that room when Bucky was murdered who loved to murder people was Steve Flemmi who enjoyed mutilating bodies after they were dead. Whitey was squeamish when it came to that. After Bucky's murder he went upstairs to lie down. Guys that enjoy killing people or are big crime bosses don't do that.