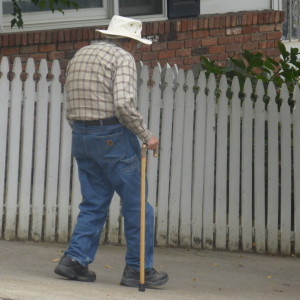 I've pointed out more times than you probably think necessary that the specter of Billy Bulger, Whitey's brother, was never far from the mind of the media, people who wrote books about these matters and the prosecutors. I found support for my belief in this documentary. His name was unnecessarily brought up three times, if not directly, at least through inference.
You will note that throughout these matters involving Whitey with the numberless criminals that have been combed through by the prosecutors and investigators and with the extraordinary deals offered to some of them, there has not been any mention of Billy Bulger except in one instance. That was when John Martorano, whose testimony was totally rejected by a Boston jury, testified about it using triple hearsay.
He said that Whitey came back sometime in 1975 to the group of leading gangsters at Marshall Motors in Somerville. He had begun to associated with them in 1973. On this day he announced that he had met with John Connolly the FBI agent.
According to Martorano, Whitey told them that he met with John Connolly who told him that Billy Bulger told him to take care of Whitey. That was why Connolly agreed to give Whitey information. That garnered gleeful headlines in all the local media the next morning after that testimony.
Martorano said Whitey had to do this to protect himself. He said if any of them knew he had talked or if they saw him talking to an FBI agent that would have been the end of him. Of course we are not supposed to know that Stevie Flemmi had been doing precisely that since the mid-1960s and nothing happened to him. One had to wonder why Whitey felt the need when Stevie did not.
Anyone with the slightest awareness of the situation would understand that Martorano's story was an impossibility. Whitey never told anyone anything that would reflect badly on Billy never mind a bunch of gangsters. No other gangster associate of Whitey, even those closest to him such as Weeks or Flemmi, ever said Whitey mentioned Billy.
Martorano created a fictitious situation. We know that Martorano under the imperative of getting the fantastic deal for his twenty murders knew the prosecutors wanted some dirt on Billy. He willingly offered it.
In the documentary two of the three mentions of Billy were from Dick Lehr, one of the authors of Black Mass, who has spent a good deal of his awake hours trying to destroy him. Each time he opens his mouth he tries to impugn him. He added nothing to the story. Early in the film he tells us Whitey was a Houdini-like crime boss and then officiously adds: "whose younger brother Billy Bulger, senate president, the most powerful politician in Massachusetts."
Twenty minute later in the film he is shown for the second and last time. This time he pushes his fictitious story about Connolly growing up with Whitey and being in awe of his Hollywood looks (Whitey was 11 years older than Connolly. Before he was ten-years-old Connolly moved out of the area. hardly are kids 9-years-old or younger admiring the looks of guy 11 years their senior). Lehr adds to that saying Connolly had a "connection with the Bulger family." These gratuitous additions of Billy into the Whitey story again show Lehr's malignant mental state toward him. It taints all his writings and must be kept in mind since he proclaims himself the "expert on Whitey."
Then, near the end, Prosecutor Brian Kelly tells us that the Whitey Bulger prosecution let the people "know that no matter how politically connected one is . . . "  the federal government will still prosecute him. The inference intended is that Billy was out there protecting Whitey.
I have often said Lehr and the prosecutors have always had a goal of trying to destroy Billy Bulger even though there is nothing other than his sibling relationship to connect him to Whitey. They keep suggesting some other type relationship. Sadly, many buy it despite the absence of supporting evidence. They should know full well if there were any we would have been showered with it.