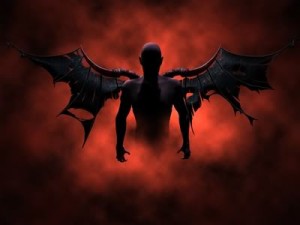 The dark side came about because of the manner in which the FBI operates. Just as Whitey did not know he was listed as an informant there was another guy kept in the dark by Connolly. That was Whitey's brother Billy.
I read an FBI report that was being filed in response to a request from Washington, DC inquiring about Whitey's status as an informant. Near the end of the report the writer felt compelled to advise the person in DC that Whitey's brother Billy was a powerful politician in Boston. It had no relevance to the inquiry but the Boston agent felt the need to advice headquarters of that.
Within the FBI in Boston it seemed that Whitey was kept open and protected because of Billy's position as a powerful politician. Billy was oblivious to all of this. No one has produced any evidence to show he knew Whitey was an informant while there's a plethora of evidence showing it was well-known in the FBI
Billy's name was bandied about by the Boston agents. Agent John Connolly was worried about a state calling a grand jury looking in to the leak of the Lancaster Street attack. On October 30, 1980, he filed a memorandum saying the State Police believe he was Flemmi's handler and speculate he "tipped off Whitey Bulger through his brother, Senate President William Bulger."
The deviousness of that is striking. If the state police believed he was Flemmi's handler why would they think he'd have to tell Whitey through Billy rather than him telling Flemmi directly? That was Connolly's way of reminding his fellow agents he was friends with Billy.
Then he says the State Police have it out for him for what he did in another case. He says because of that AG Bellotti who is a close friend of DA Delahunt would do a grand jury because Bellotti hates Billy Bulger and some other people and he could embarrass Bulger. All of this is made up out of whole cloth and attributed to no one.
This is the type of stuff that lurks in FBI reports. To protect himself, Connolly has no trouble maligning other people among his fellow agents. Like with his opening a file on Whitey, all of this was done behind the back and without the knowledge of the people he wrote about.
The tragedy of it is that the FBI agents in Boston sought to curry favor with Billy in the hope that by doing so he would help them out down the line. Therefore they wrongly thought by protecting Whitey even though he had no value it was to the FBI agents benefit to do this. Unlike the State Police, the Norfolk DA, and others who had no thought of Billy as I've shown, the FBI let politics into their decision making.
Billy, without his knowing it, was being played a sucker by the FBI. He knew nothing about how his name was tossed about. Billy a law and order guy held the FBI in high respect; he would be willing to do whatever he could to help out any agent. It was beyond Billy's comprehension that Connolly would be using his friendship with Billy to protect himself in the FBI and to keep Whitey as an informant.
Whitey benefited greatly from it. Connolly tipped him off about things that may cause him problems. Connolly also did well gaining in prestige and freedom. Billy suffered greatly for without his knowledge the FBI agents were using his name as a reason to keep up their relationship with Whitey and were of the belief that by helping Whitey they were pleasing Billy.
The FBI with its ill-conceived and evil Top Echelon program and its agents who worrying more about where they will get a job after retirement than doing the job before retirement abetted the career of Whitey and undermined that of Billy.
Billy went along as the music played. He stood on the bandstand listening to it with the assurance of the FBI that the bandstand was sound. It was actually being undermined by the termites who by helping the bad brother brought down the good brother.