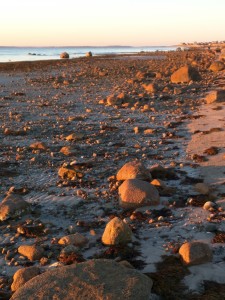 To try to figure out how it was Flemmi told Whitey he was an informant and to determine how he convinced him to become one the starting point must be back around the time that would have happened.
Whitey is said to have become an informant back in May 1975. This is long before he would have risen to the leadership of Winter Hill. What is the price that could have been offered to Whitey that would have made him abandon his life-long aversion to being a rat.
I've fallen into the mistake, like many have with the murders, by taking this matter out of its historical context. Whitey being an informant after he and Stevie take over the Winter Hill gang at the time of the Race Fix case in 1979 possibly could make sense. He is in a totally different position in 1975. I've fallen into the trap of examining his motives around 1979 or 1980 rather than four years earlier.
That was a mistake. I must go back to 1975 when he became one and ask what was happening at that time that would have prompted him to get into the "special relationship" with Connolly. At that time he was in the early days of his relationship with Stevie Flemmi.
We do know this. It had nothing to do with the Mafia as FBI Agent Connolly tells the story. First, Whitey had no ability to provide information to the FBI about the Mafia; next,the FBI already had Flemmi who was providing them some of what they needed; third the FBI had other informants giving them that information as shown by the electronic surveillance they did on Angiulo's office where neither Bulger's or Flemmi's information was necessary for the probable cause; and finally Whitey would have had nothing to fear from the Mafia. Winter Hill and the Mafia were working together. Howie and Martorano had just spent two years, 1973  and 1974, wiping out the Indian Joe gang as a favor to Gerry Angiulo the head of the Mafia in Boston. Larry Baione, the enforcer for Angiulo, would tell people in 1981 that the Hill and they are one and are friends. That would also be shown with the meetings at the Lancaster Street garage in 1980.
What then is left to motivate Whitey to be an informant in 1975? He had no need for money and none was ever shown to have been paid to him. Nor was he jammed in having been caught in some criminal activity and looking to make a deal, Since he got out of prison ten years earlier in 1965 he had not been charged with a crime and he was not being protected by the FBI during that time.
Whitey had no rivals that he could use the FBI to destroy. He took care of his South Boston rivals himself: Paul McGonagle was murdered in 1974; Tommy King and Francis "Buddy" Leonard would be murdered on November 6, 1975. Within a month after his informant file was opened Eddie Connors who was waiting trial for a $500.000 armed robbery in Somerville was murdered on Morrissey Boulevard on June 12, 1975.
There no indication that he became an FBI informant so he could freely murder people. His alleged deal with O'Sullivan was years down the road. He is not alleged to have murdered anyone else other than Richard Castucci in 1976 until the 1981 murder of Wheeler.
At the time Whitey's file is opened, there is nothing I can point to that would want him to take the huge step in going over to the other side. This is something he resisted fiercely all his life. Why would he suddenly want to give information to the FBI?
There you have it. We are supposed to believe Whitey became an FBI informant out-of-the-blue with no reason to do so. Things do not work that way. That is why we have the fictitious idea he was to go after the Mafia which is debunked by knowing the status of the parties at the time.
Unless someone can come up with a valid reason to suggest why Whitey a tough street smart gangster would have become an informant then one has to say he wasn't one.  Or, unless someone can show in his file that Whitey provided information that only he would have known about that implicated others in criminal activity again we have to say he was not an informant.
Martorano told how he was helping out Joe McDonald in Florida when he went on a bender. He says: "later on, I'm in Plymouth, reading the 209s Zip filed, and there's Whitey reporting back to the FBI that Joe's on a bender in Florida and Johnny's watching out for him." That led him to believe Whitey had ratted him out; he did not consider that Connolly was putting into Whitey's files the things he was getting from Stevie Flemmi.
Deciding Whitey was not an informant clears up the enigma concerning how Flemmi told Whitey he was an informant. It is now simple. He never did.