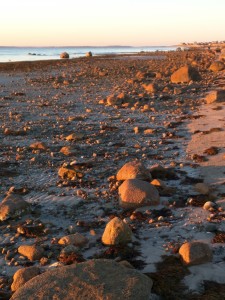 Freddy Wyshak the prosecutor of Whitey moaned that Whitey doesn't mind being called a murderer or a drug dealer but he doesn't want to be called an informer because from where he came from in Southie that's the worst thing you can be. He said it was preposterous to think that Whitey was not an informant. It seemed Freddy would have preferred Whitey be called an informant than a murderer. He wanted to grind his heel into Whitey's face crushing him into believing there was nothing that gave his life value.
Steve Davis had another view on the subject of informants. It seemed he believed Whitey would not care one way or the other if he were a rat.  He said the state of Massachusetts was full of rats comparing it to an infested rat hole. He said the Irish mob – "every one of them" – was stumbling over each other to be rats. He cleverly pointed to the entrance to the federal courthouse in Boston saying: "look at the federal courthouse entrance – doesn't it look like a mouse hole." It did. I'll probably never walk through it again without thinking that.
John Red Shea from Southie wrote a book: Rat Bastards: The South Boston Irish Mobster Who Took the Rap When Everyone Else Ran.The gist of his book is that when he was arrested in a sweep of drug dealers in South Boston there was a rush to the prosecutor's office to make a deal. It did not seem with so many of them it was the worst thing to be.
Whitey's brother Billy wrote a book While The Music Lasts. He wrote that the Irish kids he hung around with "loathed informers. It wasn't a conspiratorial thing – our folklore bled with the names of informers who had sold out their brethren to hangmen and worse in the lands of our ancestors." True, we believed that but sometimes some justified deviating from the belief when the gain merited it.
Then there was the novel titled The Informer. It takes place in the aftermath of the Irish Civil War and tells of Gypo Nolan who informs on a wanted comrade. I tells a lot about the Irish. Sure the informer was the bane to Ireland independence but it seemed as much as they were hated there were plenty of them around.
I guess it could be summed up – that Wyshak is right that the Irish of Southie and elsewhere else hated informers, we called them squealers as kids, but we had plenty of them in our midst which means the distaste to which they were held did not stop a person from becoming one.
The Boston Globe's Kevin Cullen agreed Whitey did not want to  be known as an informant and its Shelley Murphy said Bulger's role as an informant was central to the trial. There is little doubt in their minds that is what he was.
Reading all the opinions I am reminded of an old story where the Black and Tan guard said to the Irish prisoner, "will you give me the name of the guy who did it with you if I give you a million pounds." The prisoner thinks for a second and responds, "absolutely." The guard then said, "what if I offer you a couple of pence?" The prisoner gets indignant and replies, "who do you think I am? Two pence!" The guard returned, "we've already established that. We're now just haggling over the price." 
We have yet to establish if Whitey is an informant. If he is we have to decide what was his price to become one. We've seen that many of the people here had his price. For a guy like Kevin Weeks it was doing as little time in prison as possible; for Martorano doing a dozen years for 20 murders; for Flemmi keeping his property, saving his life, and sneaking off into a cozy location; for Salemme, not doing more time.
In the documentary the question is posed to Whitey in a call between him and his lawyer Carney. He would say he was never an informant. He offered the following as proof. He took many beatings in police stations "and never cracked," as a bank robber he pleaded guilty to free a girl he was with and got 20 years as a first offender; in prison he was part of an escape plot, Another guy gave up his name and when he was confronted he said "I don't know what your talking about – I spent months in the hole." He was then shipped out to Alcatraz. He went on; "I never, never, never cracked and the Boston FBI, no way. That John Connolly, a Southie guy, Irish Catholic like myself . .  if I ever hear anything I'll tip you off give you a head up – all right John I'll see you – I appreciate it you can let me know, I appreciate it."  
One way to find out where the truth lies is to see if we can determine if Whitey had a price that could buy his cooperation.
To do this we have to go back to the time when Whitey was first opened up as an informant on May 13, 1975. Later he became a Top Echelon Informant on February 4, 1976. What could have induced him to become one?
Black Mass said John Connolly the FBI agent told them he became one in exchange for Connolly's promise to protect him from the Mafia if in exchange he gave the FBI information against the Mafia. That made no sense. Whitey knew nothing about the Mafia in 1975.