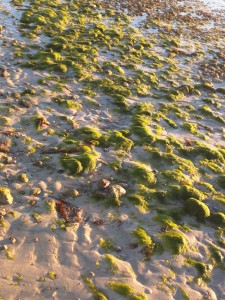 Stevie Flemmi testified he had a deal with the FBI. He said he was promised protection from the FBI if he served as an informant. He told Judge Wolf during a hearing that at a dinner at the house of FBI Supervisor John Morris where both Agent Connolly and Whitey Bulger were present, Morris told him "you can do anything you want as long as you don't 'clip' anyone." 
Judge Wolf found that Flemmi had an enforceable agreement with the FBI. The government appealed. The Court of Appeal held "FBI agents lack the authority to promise an informant use immunity. " It went on to say: "the power to prosecute plainly includes the power not to prosecute (and, thus, the power to grant use immunity), whereas the power to investigate does not necessarily encompass (or even reasonably imply) the power to grant use immunity."
Flemmi argued to the court that AUSA Jeremiah O'Sullivan in keeping them out of the Race Fixing indictment ratified the promise of immunity. It responded: "O'Sullivan was told of Flemmi's status qua informant and agreed not to charge him in the race-fix case. There is, however, no evidence that O'Sullivan knew of the promise of use immunity. Nor could he, inasmuch as the conversation with him took place before the Prince Street affair bubbled up and the agents made the alleged promise of use immunity."
This was the law when Whitey was arrested. He knew he had to do more than rely on any promises Connolly or Morris had made to him about immunity. His only hope was to suggest that O'Sullivan, who by then had died,  gave him the immunity. His big problem was to explain how was it that O'Sullivan would do this when at the same time he wanted to suggest he was not an informant.
TJ English back on June 17, 2012, conducted an interview with FBI Agent John Connolly which was published in thedailybeast. I cited it in an earlier post and it is no longer available. Even TJ English cited it in one of his post and the same result happens. For some strange reason it has been taken down and is no longer available adding to the strange happenings in these matters.
My recollection of it is that Connolly told English that O'Sullivan heard that he had Whitey as an informant. He arranged for them to meet back in 1977 and they met in a hotel room around Christmas. Connolly said he was there. He mentioned nothing about O'Sullivan making promises to Whitey.
In the documentary Whitey comes up with this: "I have met secretly with . . . O'Sullivan . . . he was concerned that someone was going to kill him, He says he's in trouble he needs help. I felt bad for him. . . . I says look, I will take care of this for you . . . in my own way, accept that it will be done. . . . His promise to me . . . he says "I feel better, I'm under your umbrella of protection and you're under mine and he says "any federal crimes or anything like that don't worry about it he says I'll always be in your corner from this point on. I'll protect you if you protect me and that was the way it went."
Whitey does not give the meeting a date. If it was back in 1977 it makes little sense. Who would O'Sullivan be afraid of back then? Why would O'Sullivan think Whitey had any clout anywhere that he could protect him. Whitey had no umbrella. He wasn't in the leadership of Winter Hill nor did he have any Mafia connections. It was only a handful of years before back in 1973 when Whitey ran to Howie Winter at Winter Hill asking for his protection. Whitey was such a nobody back then that John Martorano said in 1973 neither he nor Howie had even heard of him.
The most compelling reason O'Sullivan was not worried about being killed was the tacit understanding between the Mafia, the other top gangsters, that cops and prosecutors are to be left alone. O'Sullivan would not be worried about Howie Winter. He was prosecuted by the Middlesex DA, convicted in February 1978, and sentenced to 18-20 years in prison. He did a wiretap on the Mafia in early 1981 and in late 1982 put evidence into the grand jury and on September 19, 1983 arrested Angiulo and others. These Mafia guys would already know with the intercepted tapes they had little chance and O'Sullivan could be easily replaced.
O'Sullivan in his statement to a Congressional committee told how he successfully prosecuted the Race Fix case back in 1979 noting: "more than twenty years after the fact, in light of Bulger and Flemmi's recent notoriety, it is easy to forget that Howard Winter was the focus of the case." He told how he did not indict them in that case saying he did not have sufficient corroborative evidence. He also told how Agents Connolly and Morris came to him and asked him not to indict them.
He went on to say: "I state categorically and unequivocally that, although I was made aware of the status of Bulger and Flemmi as FBI informants in the late 1970s, I never authorized them to commit any crimes and have no knowledge of any such authorization. Nor did I ever give them any type of immunity against prosecution. Nor did I ever take any steps to protect them from investigation or prosecution."
He then pointed to three instances where he went after them: the Lancaster Street investigation; the Baharian wiretap; and wiring up Boston Police lieutenant James Cox. All those were compromised.
Whitey's claim is cleverly composed to meet the requirements set down by the Court of Appeals. There is nothing to corroborate it. Everything tells against it including his flight. The one proof offered by defense counsel is he was never charged with a crime; but neither was Flemmi who made no such claim. As I explained before, their impunity was due to their informant status, not any secret deal.